Press
Common Cast in Ryan Piers Williams Film X/Y; Rave Review of Anson Mount in Venus in Fur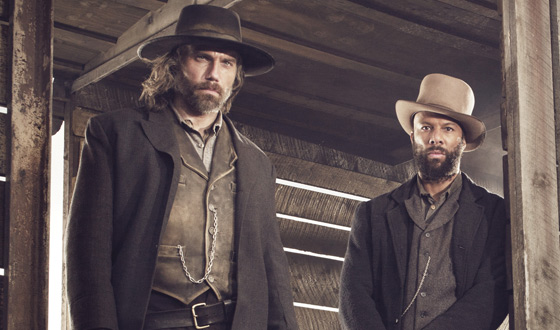 This week, Common gets a part in a new movie, and Anson Mount's work in a Singapore production of Venus in Fur garners positive reviews. Plus, Entertainment.ie loves Colm Meaney's movies for St. Patrick's Day. Read on for more Hell on Wheels news:
• Deadline reports that Common has joined the cast of X/Y, which will be directed by Ryan Piers Williams.
• Popspoken reviews the Singapore Repertory Theatre's Venus in Fur production, observing that Anson Mount and his co-star "successfully pulled off the entire play with humor, wit and classy sexiness."
• Singapore's The New Paper speaks with Anson Mount about the challenges of performing in Venus in Fur: "Sexual chemistry has indeed become easier to develop, but not so for creative chemistry, which is actually more important, regardless of the material."
• In honor of St. Patrick's Day, Entertainment.ie compiles a list of ten Irish films "that we absolutely love, many of which just so happen to feature Colm Meaney."
• Missoulian suggests watching an Ireland-themed movie for St. Patrick's Day, such as The Commitments starring Colm Meaney.
• To stay up-to-date with all the latest Hell on Wheels news, sign up for the weekly Hell on Wheels Telegraph.
Read More