Press
TV Fanatic Lauds Anson Mount in Red Widow; BBC Covers Colm Meaney's England Film Shoot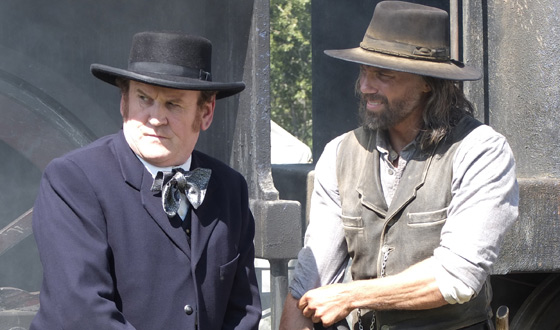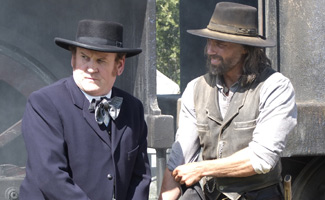 This week, TV Fanatic praises Anson Mount's performance in ABC's Red Widow, while the BBC takes notice of Colm Meaney filming a movie in England. Plus, Tom Noonan is called a "standout star" for his work in a short film. Read on for more Hell on Wheels news:
• TV Fanatic proclaims: "Anson Mount as Evan Walraven was the best, most compelling character" on ABC's Red Widow, which premiered last weekend.
• Breitbart.com praises the cast of ABC's Red Widow, noting that "[Radha] Mitchell and [Anson] Mount are especially powerful in their portrayal of a couple whose marriage on the rocks."
• BBC has photos and video footage of Colm Meaney shooting a film, The Alan Partridge Movie, in Norwich, England.
• Film Threat compliments Tom Noonan's performance in Skinhead Requiem, calling him the short film's "standout star."
• To stay up-to-date with all the latest Hell on Wheels news, sign up for the weekly Hell on Wheels Telegraph.
Read More