Press
People Profiles Anson Mount; Mount and Common Talk Relationships With Zap2it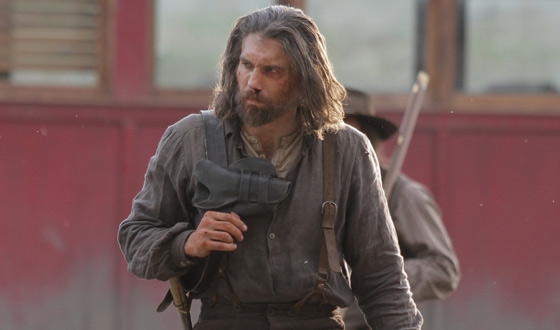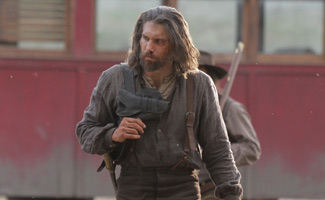 This week, People chats with Anson Mount about his pre-stardom days, while Zap2it compares Cullen and Elam's relationship to the rebuilding of post-Civil War America. Read on for more Hell on Wheels news:
• People compliments Anson Mount's "rugged charm" and asks about his female fans, prompting him to reveal that, "Growing up, I wasn't popular; I was a nerd who had braces and glasses." [No Link]
• Zap2it explores the relationship between Hell on Wheels characters Cullen and Elam, and gets Anson Mount to challenge Common to a "rap-off."
• Examiner.com calls Hell on Wheels "well-researched, artfully written and stunningly staged," and "packed with gunfights, fisticuffs, Indian raiders, bounty hunters, hookers and the U.S. Cavalry."
• ReelzChannel speaks with Anson Mount and Common, who characterize Cullen and Elam's connection not as a love-hate but a "love-and-misunderstanding kind of relationship."
• The Minneapolis Star Tribune writes about rappers, like Common, making the transition to acting.
• The Province interviews Victoria, B.C. native Ryan Robbins, who credits his appearance on Hell on Wheels with making this "the best year for me as an actor."
• Joelle Kupin talks to the Calgary Herald about singing "Charlotte the Harlot" in Hell on Wheels.
• Guns of the Old West checks out the various guns and gear used in Hell on Wheels. [No Link]
• Check out Cowboys & Indians and Screen Rant for recaps of Season 2, Episode 2, "Durant, Nebraska."
Read More