Uncategorized
Q&A – John Blackie (Production Designer)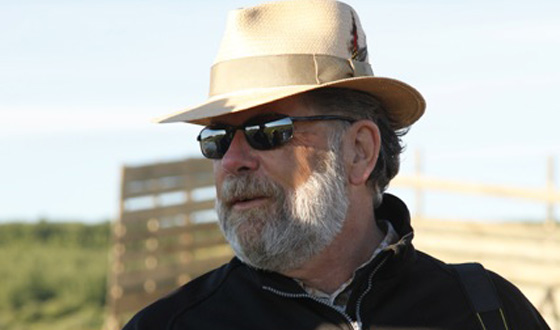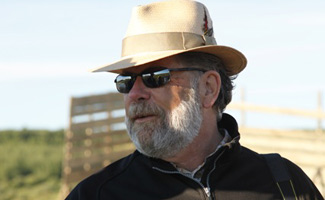 John Blackie the Production Designer for AMC's Hell on Wheels, talks about breaking a train car into pieces and how he made hardship work in his favor.
Q: What do you do when you first get a script?
A: I basically read the script and try to let the pictures form in my head. The pictures come just from words, really. I look at the general sense that the script gives me. Hell on Wheels was a gritty show right from the beginning. Real dirty, edgy, and dark. Moth to the flame kind-of lighting scheme. I'll think about it for a little while and think about how gritty it wants to be and then talk to the producers and the writers and see where they want to go with it. They usually give me some kind of insight and then I try to start putting the elements together to make that happen.
Q: Was it harder because Hell on Wheels was shot mostly outside?
A: The weather made it more difficult for us shooting and building it. It rained and snowed and was just crazy forever, it seemed, when we were putting it together. We got every vehicle we had in the art department stuck and we were hauling a train out of Longview [in Alberta]. So, it was very difficult, but I think the hardship was very much what the guys of Hell on Wheels would have felt, the dirt and the mud. I think the hardship actually helped the look.
Q: Fans are asking if the steam train is real. How much of the set was created specifically for the show?
A: All of it. Everything was built for the show. There were a few elements, like the ranch house we see in one episode, small elements like that come from somewhere else, but for the most part, we built it all. We did build the railway. We built the train and we laid all of the track so that was a big part of the equation. We wanted the show to be accurate.
VIDEO: Building the Hell on Wheels Train
Q: How was the location selected for Hell on Wheels?
A: Really it's a fairly simple equation and that is you have to look for a valley to shoot a period Western in because you want to get below the sightlines of all the modern day elements. So, usually you look for some kind of valley or low spot that brings you down below the horizon line, but still gives you some kind of vastness. We looked all over Alberta before we settled on [the one we used].
Q: You worked on Lonesome Dove: The Outlaw Years, as well as some other Westerns. Would you say you love Westerns?
A: I like the grittier, darker ones. The darker Western I like really, I don't like it to be sanitized because I think it was a real hard time and it's good to portray that accurately.
Q: You also worked on a movie called Last Train Home about freight trains. Did that inform your work here?
A: For sure. We shot basically every train in Canada for that one. We went all over the place. It was definitely a learning experience and I think I put it to good use on Hell on Wheels.
Q: What was most challenging and most rewarding about working on Hell on Wheels?
A: I think the challenge for Hell on Wheels was basically just making it all happen in the time that we had, and some of the hardships that we had throughout that. We dropped one of the train cars once and broke it into pieces. I would say the reward is having the show on TV and having the kind of exposure it has. It's a great thing for me.
Click here for an interview with Hell on Wheels costume designer Wendy Partridge.
Save
Read More