What You're Saying About Cullen Bohannon Whipping The Swede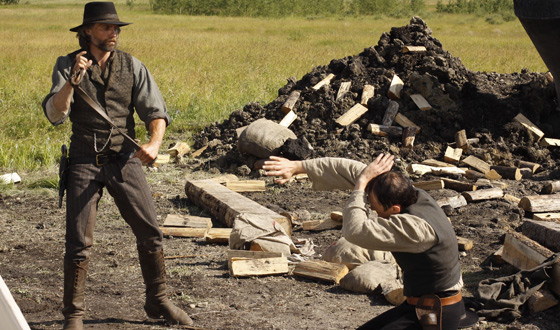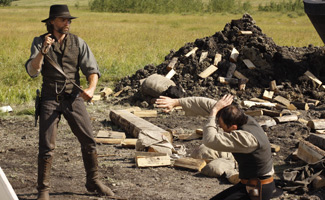 Every week, AMCtv.com checks out the Hell on Wheels Talk forum and the Hell on Wheels Facebook page to see what viewers are saying about the series. This week, Cullen Bohannon's beat-down of The Swede generated a flurry of enthusiastic reactions. See who was cheering for Cullen (and who was feeling with The Swede's pain).
• "Quite the traumatic episode for The Swede. Total humiliation in the form of a public whipping and further denigration by the boss." — Prophet
• "I almost cry for the Swede when Bohannon hit him! Great episode again!" — Lisa Reynolds
• "Love the fact that the Swede took a beating, however there will be hell to pay for it." — JR McNee
Log onto the Hell on Wheels Talk forum to join in on the conversation, or to start a topic of your own.
Read More