What You're Saying About the Relationship Between Cullen Bohannon and Lily Bell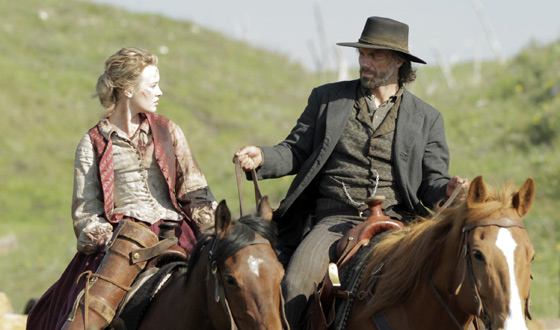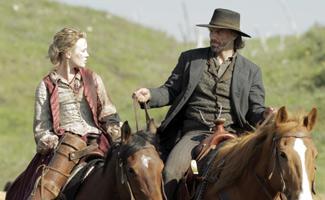 Every week, AMCtv.com will be checking out the Hell on Wheels Talk forum and the Hell on Wheels Facebook page to see what viewers are saying about the series. This week, fans are speculating about the nature of the relationship between gunslinger Cullen Bohannon and newly widowed Lily Bell. Keep reading to see what fans think.
• "I think the fair haired maiden and Mr. Bohannon are going to fall in love!!" — Carrie Pete
• "He has lost his wife, and she has lost her husband, and each has a large set of balls! 1+1=2." — Dale Johnson
• "I think they both lily and cullen could use a day at the spa about now." — NickCR
Log onto the Hell on Wheels Talk Forum to join in on conversations, or to start a topic of your own.
Read More