Hell on Wheels Is Now on Twitter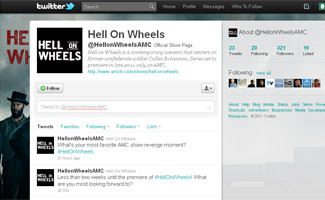 Want to hear the latest news on AMC's newest series and its stars Anson Mount, Common, Colm Meaney, and Dominique McElligott in 140 characters or less?
Then click here to follow Hell on Wheels on Twitter.
Hell on Wheels premieres on Sun., Nov. 6 at 10/9c.
Read More