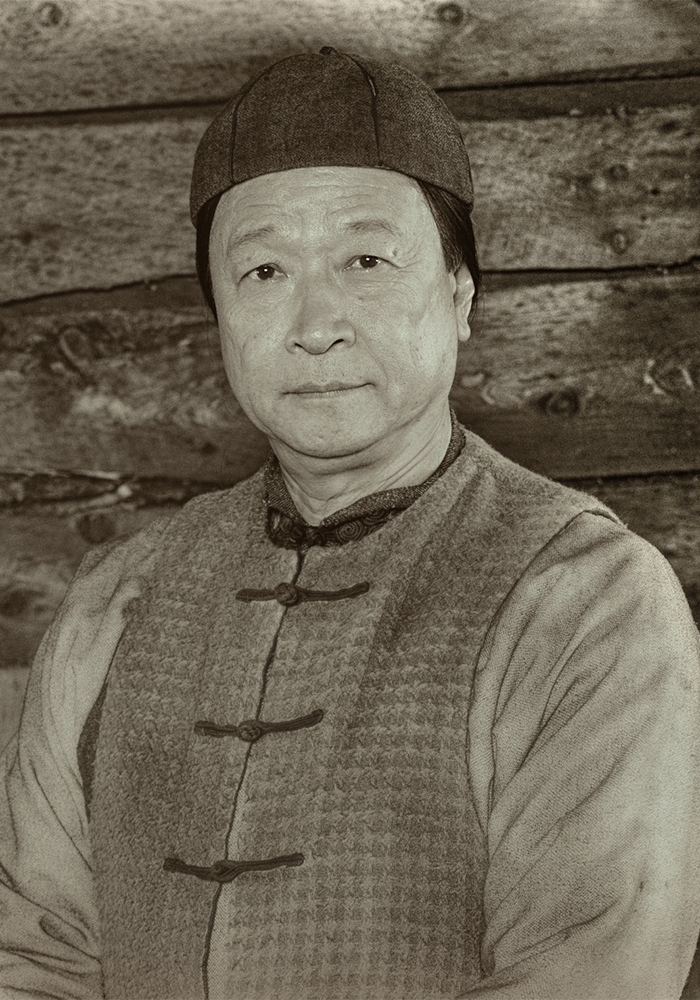 Origionally from a village in Guangdong in Southern China, Tao is now "head man" for a group of Chinese railroad workers on the Central Pacific Railroad. A former scholar and a graduate of a British engineering school in China, his natural leadership abilities and facility with the English language make him essential to Cullen's work on the Central Pacific. He's a highly capable man, but harbors a secret, and goes out of his way to avoid attention.

Tzi Ma is a Chinese-American actor who has been working in film, television, and on stage since 1975. From his recurring role as Cheng Zhi, nemesis to Kiefer Sutherland's Jack Bauer on the hit series 24 and later on 24: Live Another Day, to Joel and Ethan Coen's remake of The Ladykillers opposite Tom Hanks, Ma always delivers the unexpected.

Over the years, Ma has amassed a distinguished body of work, including roles in such films as Million Dollar Arm, Rush Hour, Rush Hour 3, The Quiet American, Akeelah and the Bee, Dante's Peak, Chain Reaction, Golden Gate and Rapid Fire. His television credits include Satisfaction, Commander in Chief, Agents of S.H.I.E.L.D., Once Upon a Time, Hawaii Five-O, Grey's Anatomy, Fringe, The Practice, Law & Order, ER, NYPD Blue, Boomtown and Chicago Hope.

Having started his acting career in theatre in New York City, Ma has an impressive number of theatre credits, including works written specifically for him. The two most notable are The Dance and the Railroad, written by Tony Award-winning David Henry Hwang and for which Ma won a CINE Golden Eagle Award and Dramalogue Award for Best Director and Best Choreographer; and In Perpetuity Throughout the Universe, written by Emmy award nominee Eric Overmyer.

Ma was born the youngest of seven children in Hong Kong and was reared in New York City. His family ran the first Chinese-American restaurant on Staten Island. From his family, he learned the value of hard work, determination, and appreciation for the sacrifices made by each individual for the benefit of the collective whole. Ma thoroughly believes that these early lessons are what shaped him into who is he as a person and as a professional.