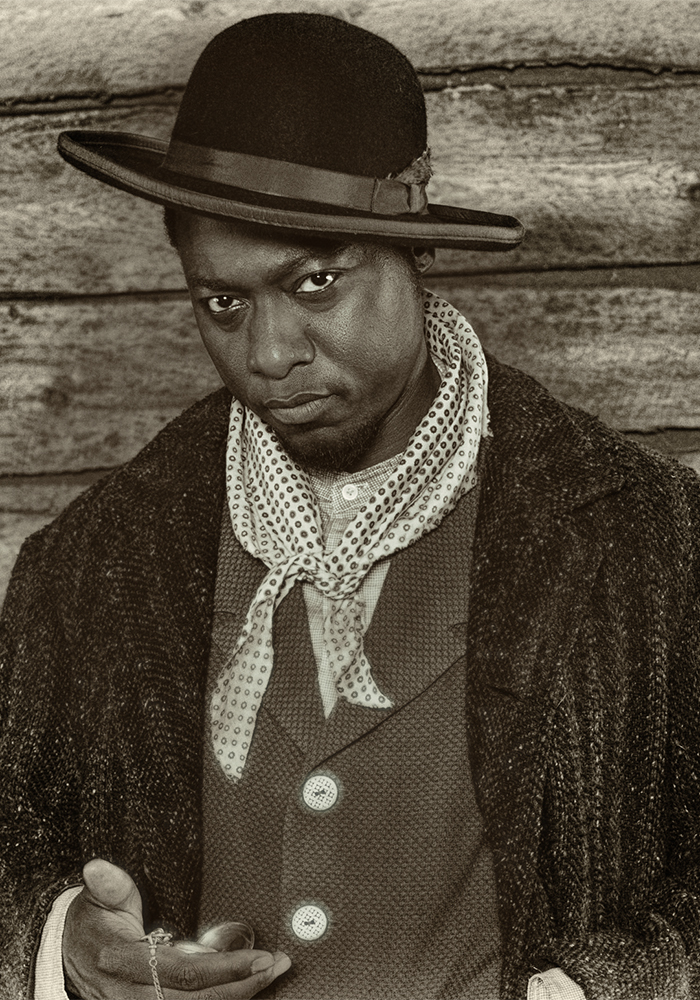 Psalms and Cullen's friendship and mutual respect play a role in Psalms' decision to make a statement to Thomas Durant, as the railroads race toward the pounding of the final spike. Emerging with, if nothing else, his dignity intact, Psalms represents the unremembered men who built the railroad, without whom its completion might very well be less memorable.

Dohn Norwood's film credits include All the Way starring Bryan Cranston, Melissa Leo, and Anthony Mackie; Mini's First Time starring Alec Baldwin and Carrie Anne Moss; Bruce Almighty starring Jim Carrey and Morgan Freeman; and Entourage starring Jeremy Piven. His television credits include: Grey's Anatomy, NCIS, NCIS: Los Angeles, Bones, Castle, Sons of Anarchy, Law & Order: Los Angeles, Harry's Law, ER, Southland, and The Closer.

After receiving his Bachelor of Arts degree from prestigious Morehouse College in Atlanta, Norwood went on to receive his MFA from the University of California San Diego, during which he to traveled to Dakar, Senegal to perform a one-man show centered on his childhood growing up as an inner-city youth in Indianapolis. His introduction to LA's performing arts world was as Romeo in the 2001 Ahmanson Theatre production of Romeo & Juliet directed by Sir Peter Hall.

He currently resides in Los Angeles.