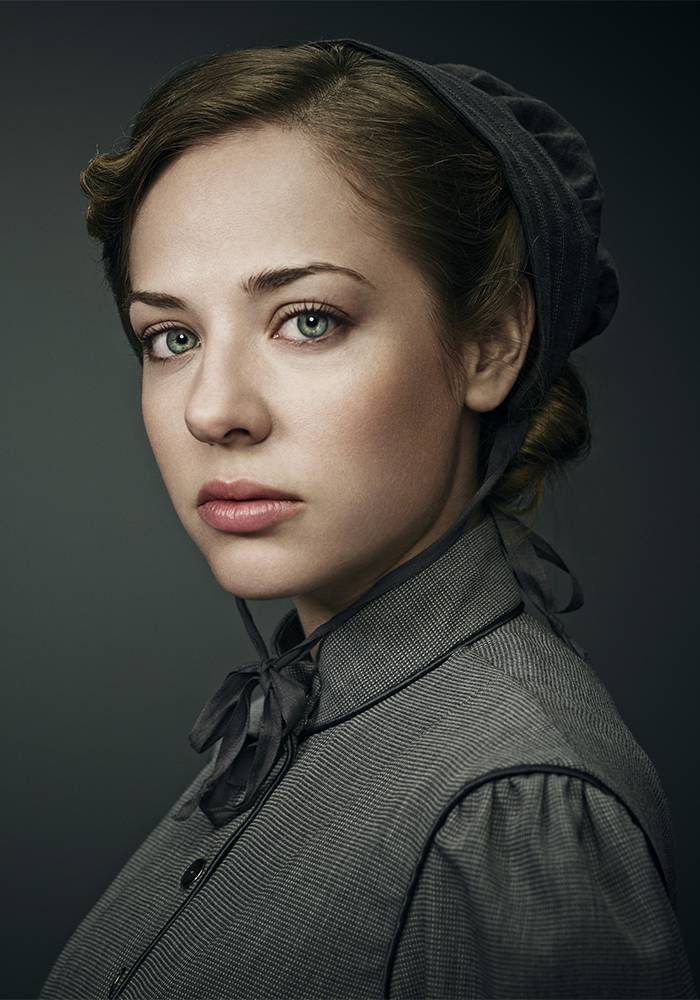 A devout, strong-willed and beautiful Mormon girl, Naomi discovered she was pregnant, and at her father's behest, went on to marry the father, Cullen Bohannon. In season 4, Naomi will struggle to build a new life, family and home with Cullen, awakening her own desire to experience adventures beyond the Mormon fort.

MacKenzie Porter is rapidly becoming one of Canada's busiest performers. In addition to Hell on Wheels, Porter will be guest starring in upcoming episodes of APTN's Blackstone, and has also had starring roles in the television features The Horses of McBride, Jingle Bell Rock, Tom Dick & Harriet, A Killer Among Us, Seattle Superstorm, and The Other Woman. Additional television series credits include Supernatural, Endgame, The Haunting Hour, and Wild Roses.

Porter's film credits include the lead character of Emma in the animated feature Emma's Wings: A Bella Sara Tale and Leap 4 Your Life, which premiered at the Vancouver International Film Festival. In 2013, she received three Best Actress nominations in two provinces, winning the award at the Alberta Film and Television Awards.

An accomplished musician, Porter won the Nashville North Star competition in 2011, and recently received a CCMA Rising Star nomination for her debut single "I Wish I'd Known." Her second single, "Never Gonna Let You," was a top 10 radio hit and her third single, "If You Ask Me To," broke the top 20 on the charts. In the summer of 2014, Porter released her debut album and went on tour, opening up for country superstars Blake Shelton and Rascal Flatts.