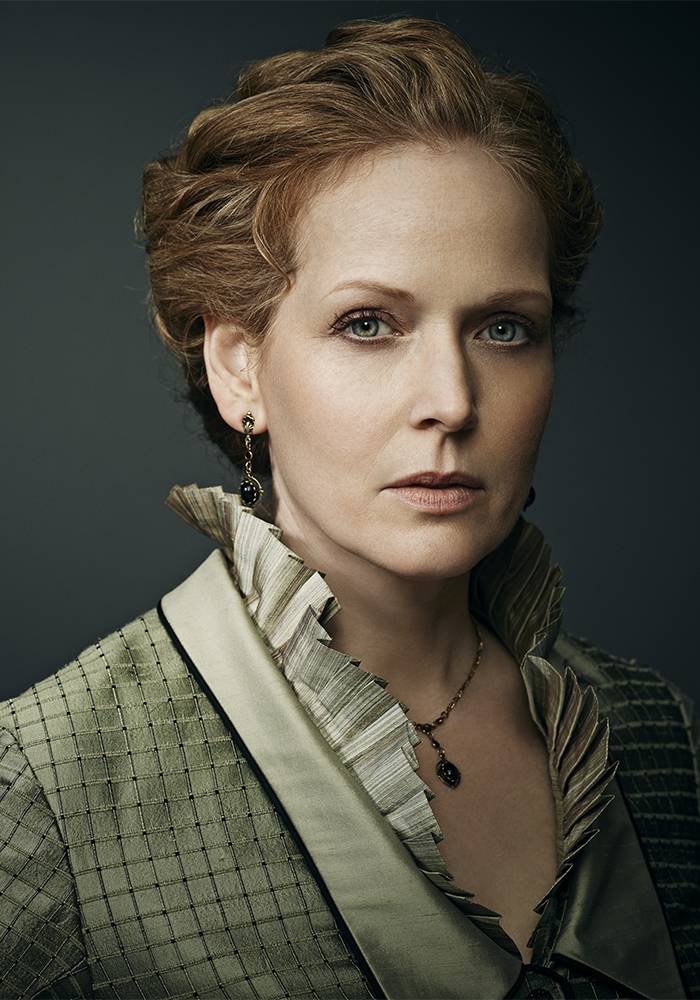 An educated, no-nonsense woman who came West to start a cattle ranch with her husband.  After his death, she ignored her family's entreaties to return home and instead grew the Palmer Ranch into one of the most successful operations of the Wyoming Territory. Maggie expanded her business holdings by building the Palmer Hotel, and is now the richest woman in Cheyenne.  She speaks her mind with the frankness of a man, a trait that often puts her at odds with Durant.

Chelah Horsdal, a native Vancouverite, began intense training with Larry Moss, Ivana Chubbuck, John Cassini, and Ben Ratner at the Lyric School of Acting. She has since appeared in multiple films, television series, and more than 75 commercials.

Having just wrapped a series regular role on the first season of Hallmark Channel's When Calls the Heart, Horsdal is currently starring in the feature Candiland. Her work this past year has included a lead role on the independent feature Patterson's Wager; the series lead on the CBC pilot Wishing Well (UBCP Best Actress nomination); If I Stay, opposite Mireille Enos; guest starring turns on Arctic Air (Leo nomination, Best Actress); Package Deal; The Selection; Emily Owens MD; Supernatural; The Killing; Motive; I Am Victor; Rita; a recurring guest star on Clue; and two seasons on Cartoon Network's Level Up. Additional leading roles include Burning Mussolini, Midnight Rider, Gym Teacher: The Movie, Flirting with Forty, and the television series The Virgin of Akron, Ohio. Supporting leads include AVP2: Requiem, Possession, as well featured roles in Elegy, Rise of the Planet of the Apes, and Marley & Me 2. Horsdal's performances in two short films, The Hostage and Dark Room, both earned Leo nominations for Best Actress. Recurring roles include the critically acclaimed Battlestar Galactica, Arrow, Exes & Ohs, The L Word, Stargate: SG1, Saved, DaVinci's Inquest, Whistler, and Blackstone.

Horsdal began shooting a documentary about her father, Canadian folk legend Valdy, in March 2014.