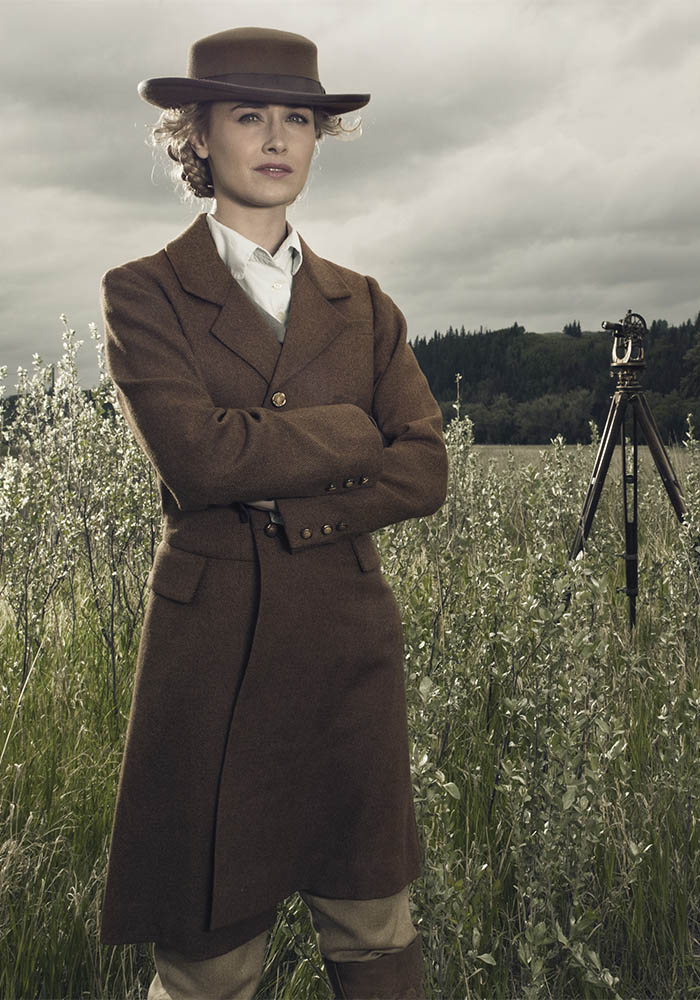 Lily Bell was a young widow who tried making her own way in a world that had no place for her. Once the face of the railroad, she struggled to find her place in an enterprise ruled by men. Having adopted her husband's dream, Lily commited to seeing the railroad through to completion, but had to deal with the moral sacrifices that such an endeavor demands. The Swede strangled Lily to death in an attempt to punish Cullen.

Dominique McElligott first came to notice early in her career when she starred opposite Sean McGinley in On Home Ground and in Harry Hook's miniseries Whiskey Echo. After finishing her studies, she won the female lead in director Pete Riski's horror film Dark Floors, Rick Larkin's Satellites & Meteorites and the television series Being Human. McElligott went on to appear as a series regular in Raw and opposite Sam Rockwell in the acclaimed and multi-award winning feature film Moon.

McElligott's other film credits include The Guard and Blackthorn.