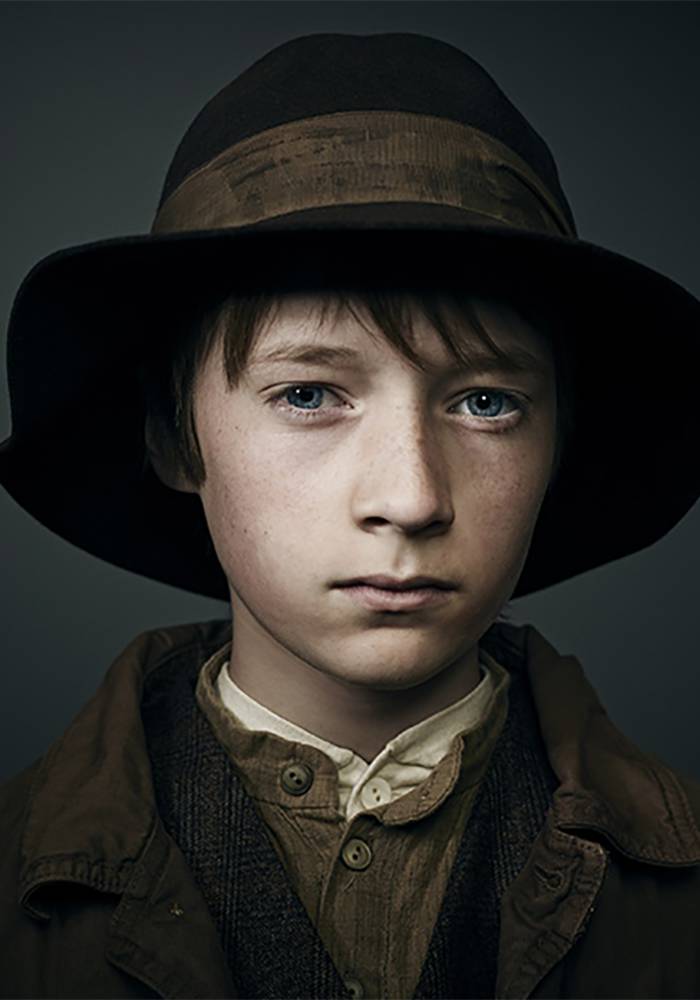 Ezra Dutson is an orphan coming to terms with the murder of his parents at the hands of The Swede and the disappearance of his surrogate father, Cullen Bohannon. Ezra, as one of the only children in the lawless city of Cheyenne, struggles to find a place for himself and adjust to his new surrogate mother, the church lady, Ruth Cole.

In 2010, at the age of seven, Tayden Marks announced to his parents that he wanted to pursue a career in acting. He has never looked back. Shortly after signing with an agent, Marks landed his first principal role as Cullen Bohannon's son in the first season of AMC's Hell on Wheels. Shortly thereafter, he was cast in Hannah's Law as "Caleb Beaumont" and as "Walter" in Merry-In-Laws. Most recently, Marks appeared as "Herc" in the FX series Fargo.

In the future, Marks would like to continue acting professionally and pursue a post-secondary education in California or New York. He resides in Calgary, Alberta, Canada and loves to motocross, cosplay, and build Legos in his free time.