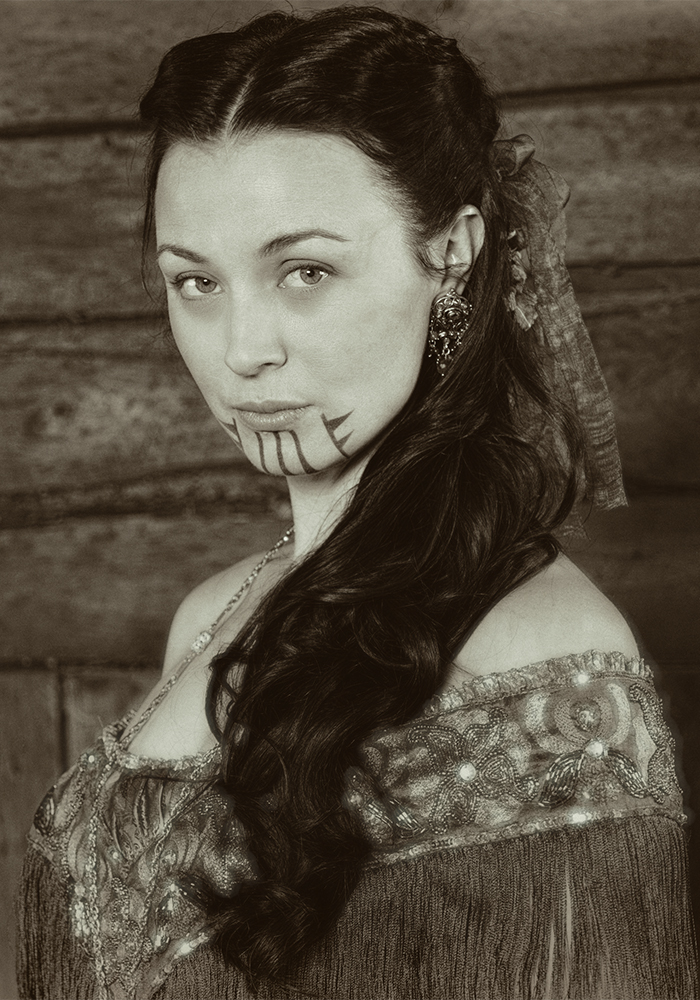 As the railroad reaches the finish line, everyone wants to save Eva Toole, except for Cullen Bohannon. Mickey's offer to expand her role in his business comes with strings attached. Louise offers her a way out of victimhood and a chance at celebrity, but at what cost? Eva, perhaps the least likely person to survive the building of the Transcontinental Railroad, is left to find her own deliverance, which she does through an unlikely soul mate, courtesy of Major Bendix.

After graduating from Australia's most prestigious drama school, NIDA, Robin McLeavy established herself as the country's most preeminent young stage actress, landing starring roles in numerous critically-acclaimed productions before emerging on the international scene with a string of film, television and stage credits.

McLeavy plays Eva in AMC's Hell on Wheels, and has been part of the ensemble cast since Season 1. The role of Eva was written specifically for McLeavy, after the writers and producers were impressed by her audition for Lily Bell.

McLeavy made her studio feature debut playing Nancy Hanks Lincoln in the Tim Burton-produced Fox feature Abraham Lincoln: Vampire Hunter, opposite Benjamin Walker, Dominic Cooper, Anthony Mackie and Mary Elizabeth-Winstead. McLeavy also starred as Lola Stone in the critically acclaimed Australian horror film The Loved Ones, which won the Midnight Madness award at Toronto International Film Festival.

In 2015, Robin starred in two feature films: Backtrack, opposite Adrian Brody and Sam Neill, which premiered at the Tribeca Film Festival; and the iconic Australian animation Blinky Bill, in which she played a koala called Nutsy alongside Tony Collette, Barry Humphries, Rufus Sewell, Richard Roxburgh and Ryan Kwanten as Blinky Bill.

On stage, McLeavy made her Broadway debut in 2009 playing Stella, opposite Cate Blanchett and Joel Edgerton, in A Streetcar Named Desire, directed by screen-legend Liv Ullman. McLeavy won the Helen Hayes Award for Best Actress in a Supporting Role for her remarkable performance.

On the Australian stage, McLeavy has starred in The Kreutzer Sonata; was nominated for Best Actress in a Leading Role at the prestigious Helpmann Awards for her portrayal of Isabella in Shakespeare's Measure for Measure; worked with director Benedict Andrews for the Belvoir Theatre in Who's Afraid of Virginia Woolf, which garnered McLeavy a Sydney Theatre Critics nomination for her performance as Honey; and starred as Catherine the Great of Russia in the Sydney Theatre Company's hit production of the Tony McNamara-penned The Great.

In May 2016, McLeavy will play the title role in Strindberg's Miss Julie at the Melbourne Theatre Company, directed by Kip Williams. McLeavy is also co-writing and producing a web-series for the New York media group Refinery 29, which goes into production in 2016.