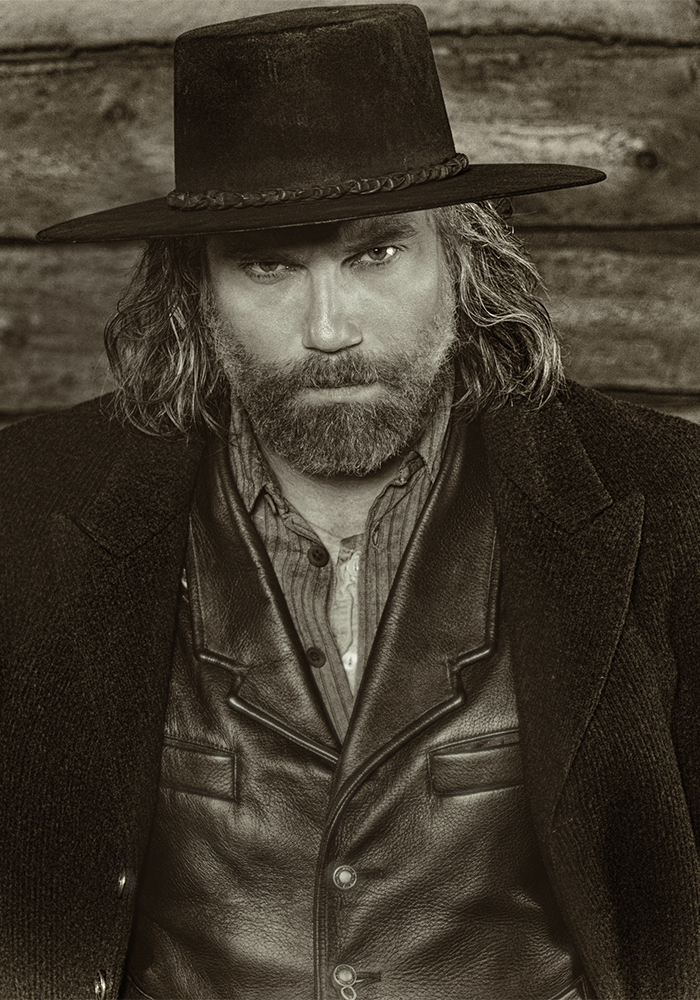 Cullen's search for his family comes to a surprising conclusion, forcing him to decide once and for all if he is a railroad man, or a family man, or if the two can ever be one. Betrayal, death, grace and enlightenment lie between the Sierra Nevada Mountains and the final spike, as Cullen must decide if the end of the line is the end, or the beginning, for him.

Anson Mount made his feature film debut as Tully Coats in the independent film Tully (2000). He received widespread critical praise for the performance and the film won several film festival awards and numerous Independent Spirit Award nominations.

In 2009, Mount starred in and produced Cook County.  His performance as Bump garnered him critical acclaim and had the Los Angeles Times calling his performance Oscar®-worthy.

Mount was most recently seen in the feature films Non-Stop, opposite Liam Neeson; Supremacy, opposite Julie Benz; The Forger, opposite John Travolta; and All The Boys Love Mandy Lane. Other films include Visions; Straw Dogs; Burning Palms, opposite Zoe Saldana; the 2007 independent film Poolhall Junkies, opposite Christopher Walken; Urban Legends: Final Cut; In Her Shoes, opposite Cameron Diaz; and City by the Sea, opposite Robert DeNiro and directed by Michael Caton-Jones. He will next be seen in the Paco Cabezas-directed romantic thriller Mr. Right, opposite Anna Kendrick and Sam Rockwell.

Mount starred in the NBC drama series Conviction and in the ABC series Line of Fire. Previous to this, Mount grabbed attention for his recurring role on NBC's Third Watch, as well as guest appearances on such critically-acclaimed series as HBO's Sex in the City, CBS's CSI: Miami, FOX's Dollhouse, and The WB's Smallville.

Although Mount is best known for work in film and television, he continues to build his theater career, most recently having performed in Venus in Fur at Singapore Repertory Theater. Other notable theater projects include Three Sisters for Classic Stage, opposite Peter Saarsgard and Maggie Gyllenhaal, directed by Austin Pendleton; Lanford Wilson's Fifth of July at the Bay Street Theatre, directed by Terry Kinney; Eugene O'Neill's Mourning Becomes Electra for The New Group; and opposite Alan Cumming and Steven Spinella in the first English-speaking production of Jean Genet's Elle. Mount received the 1998 Drama League Award for originating and starring as Joshua in the off-Broadway production of Terrence McNally's controversial play Corpus Christi. He also performed in the Public Theater's production of Cymbeline and The Caucasian Chalk Circle at La Mama/ETC, both directed by Andrei Serban.

Born in White Bluff, Tennessee, Mount holds a Master of Fine Arts in Acting from Columbia University, where he now serves as an Associate Adjunct Professor.  Mount is a proud humanitarian, and in 2012 he completed a 200-mile relay to help raise funds for Team Rubicon in support of the victims of Hurricane Sandy. He currently resides in New York.