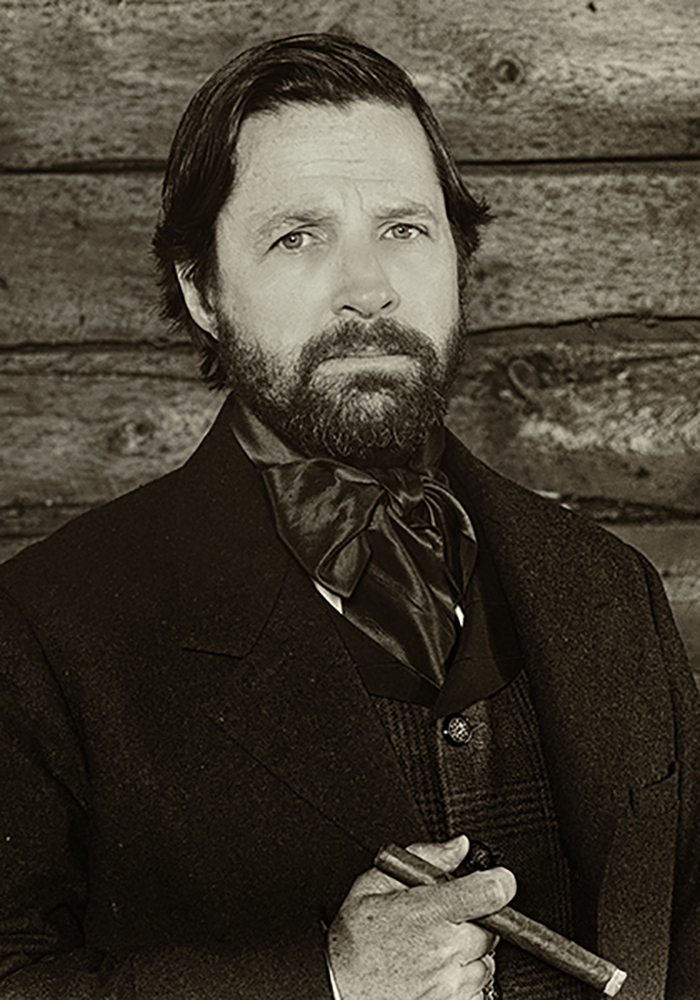 Huntington turns out to be birds of a feather with Thomas Durant, as the race to build America's Transcontinental Railroad comes to an end. His greed and grandiosity are on full display as he drives Cullen Bohannon and his Chinese workforce to win the race, while using his considerable skills behind the scenes to bully, and bribe, and cajole his way to the winner's circle.

Tim Guinee has appeared in over 200 roles on the stage and in television and films. His is most recognized for his work in Ramin Bahrani's 99 Homes, Sweet Land (Spirit Award Winner), Iron Man, Iron Man 2, Personal Velocity, Once Around, How to Make an American Quilt, Ladder 49, Courage Under Fire, Promised Land, and visionary French Director Rachid Boucharebs last two films, Two Men in Town and Just Like a Woman. Guinee's directorial debut, Horton Foote's One Armed Man, has won over 50 awards in film festivals worldwide and has screened at 3 Fine Art Museums. He has also directed two short documentaries produced by JJ Abrams for The Childrens Defense Fund.

His numerous television appearances include recurring roles in Showtime's Homeland, The Good Wife and The Following. Guinee was a series regular in season one of NBC's Revolution produced by J.J. Abrams.

In addition to acting, Guinee is a fireman, a beekeeper and a tightrope walker.