Press
EW Deems Finale One of Year's Best; Uproxx Bids Halt Farewell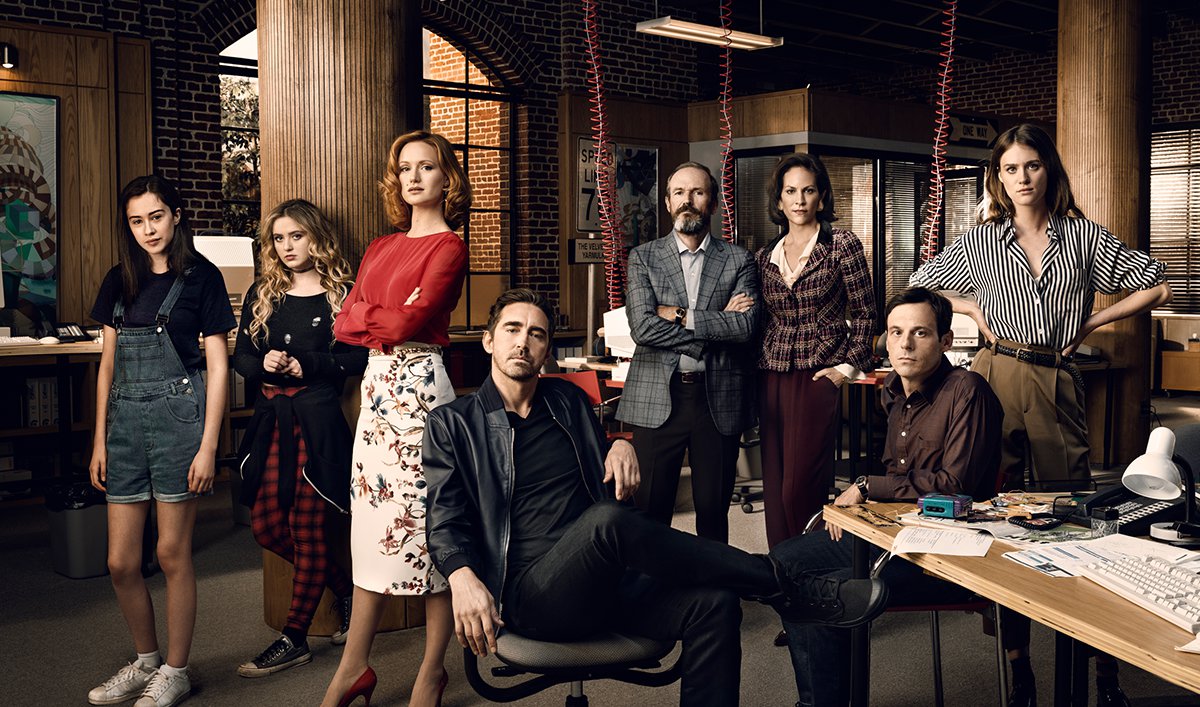 This week, Entertainment Weekly declares the series finale was one of the best TV episodes this year, while Uproxx bids Halt and Catch Fire farewell. Plus, a Season 4 scene made Vulture weep. Read on for more:
• The series finale is deemed one of Entertainment Weekly's best TV episodes this year: "As Donna and Cameron reunite after years on the outs, 'Ten of Swords' reminds us that connection is the thing. What a vital idea for such a fractured age."
• Uproxx bids farewell to Halt and Catch Fire: "The fourth and final season was honestly one of the best seasons of television I've ever seen. It moved me to tears a bunch of times, in a bunch of different ways, with sad moments leading to sweet and setbacks leading to triumphs."
• Vulture's weepiest TV moments of 2017 includes a scene in the aftermath of Gordon's death, where Joe is "doing everything he can to not have a breakdown at the table. It's a quiet moment that speaks volumes about loss and grief."
• Slate asserts that "the creators of Halt and Catch Fire made other TV shows' efforts to represent friendship, family, work, vocation, love, and all of life's big questions seem utterly futile."
• TVLine observes that Scoot McNairy was one of 2017's busiest TV actors: "After powering down Halt and Catch Fire, McNairy paid a fleeting (and brutally truncated) visit to Fargo, before being appointed sheriff of a Godless town."
• Vulture explains that Halt and Catch Fire's use of Peter Gabriel's "Solsbury Hill" in the series finale "bet on the idea that the sensitivity with which the core characters had been developed over the course of the show's four seasons would earn the uplift provided by Gabriel's breakout solo hit, instead of leeching off it."
• The Omaha World-Herald asserts that Halt and Catch Fire, one of the year's best TV series, "came to a glorious end, sending off its characters in ways that felt both surprising and inevitable. The last three episodes of this series make for an exquisite cryfest."
• The Guardian notes that Halt and Catch Fire "signed off with the perfect amount of closure for its characters, the rounded portrayal of whom had gradually won the show a small army of fans."
• Film School Rejects names Halt and Catch Fire one of 2017's best: "The show gave us a decade of its subjects' brilliant, frustrating lives."
• Motherboard proclaims Halt and Catch Fire is "the new The Wire. This is the show that frenzied and desperate fans will posteltyze after they corner you at a party. They will tell you it's about everything. It's going to happen. Do yourself a favor and watch it now before you start to avoid the show out of spite because it's actually that good."
To stay up-to-date with all the latest Halt and Catch Fire news, sign up for the Halt and Catch Fire Members Only Club.
Read More