Press
NY Times on Halt's Triumph; Kerry Bishé Talks Donna's Final Idea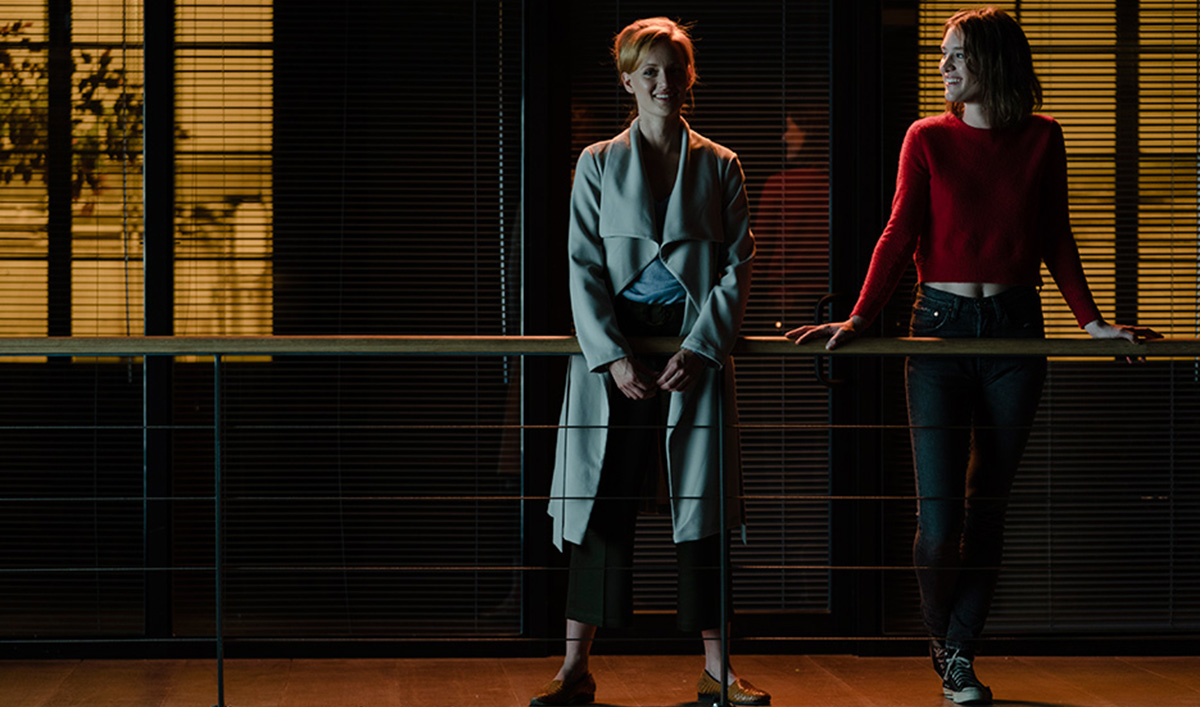 This week, The New York Times explains why Halt and Catch Fire was a triumph, while Kerry Bishé speaks with Vulture about Donna's final idea. Plus, Christopher C. Rogers talks to Entertainment Weekly about Donna and Cameron teaming up again at the end. Read on for more:
• The New York Times contends that Halt and Catch Fire "was about failure. Which was part of what made the show a triumph."
• Kerry Bishé, interviewed by Vulture about Donna saying "I have an idea" to Cameron in the diner, says the idea is "like a lightning bolt. We don't know what the idea is, which I love. Because it could be anything."
• Christopher C. Rogers, talking to EW about Donna and Cameron teaming up again, says it "had to happen by degrees. We felt it had to happen personally first, which I think the death of Gordon enabled. Episode 8, I think, finds them able to mend their personal fences, but professionally, I think there was even a bridge farther to go."
• Vox writes that Halt and Catch Fire "grew into one of my all-time favorites over the course of the next two seasons. Its series finale aired just last night, and its quiet affirmation of everything the series had been about only made me love it all the more."
• Christopher Cantwell explains to The New York Times that "what we've been trying to say in this series, and exemplify with the characters' lives, is that nothing lasts forever. And I think to give Joe and Cameron a good time, and to have it work for a while, felt honest and true."
• Lee Pace, speaking about Joe's finale with Vulture, says that "when I think about where he ends up now — much humbler and much more gentle with himself and generous to other people — I definitely feel close to that with the character and relieved for it."
• In its list of the week's best TV quotes, TVLine notes the symmetry of the series' final line — Joe saying, "Let me start by asking a question…" — where Joe "closes out the series the same way he began it."
• Discussing the show's evolution, Christopher C. Rogers tells USA Today, "One of the show's themes is about reinvention, that tech is about failing fast and changing quickly. That felt like it gave us license to do that."
• Vulture examines Donna's "heartfelt" monologue in the series finale about being a woman in tech and takes "a behind-the-scenes look at how Donna's big scene came together."
• Christopher Cantwell, talking to TVLine, says the main purpose of Donna's big speech is to look back reflectively at what she's built, and to do so in front of Cameron. I think that moment of vulnerability is a big graduated step for Donna."
• Speaking with ABC Radio, Mackenzie Davis says the series finale is "so beautiful. I really don't feel like it's just my bias of being a part of the show. It just ends perfectly. Yeah, the creators did such a beautiful job with wrapping it up."
• Asked by A.V. Club about Donna's idea, Christopher Cantwell says they ensured that "every shot of Donna's perspective in the diner…, there is some sort of correlation to some sort of digital innovation that we all use today. There are four or five that are in there that are very subtle—but again, we'll never know which one she's landing on."
• Vulture avers that the show is "ultimately about a group of Baby Boomers slowly learning to pass the baton to — or at least share it with — Generation X. For several reasons, Halt and Catch Fire may actually be the most Gen X show on recent television."
• Uproxx is lamenting the end of Halt and Catch Fire: "I am not at all ready for the show to be over. I think it would help if I had a real-life Bos in my life to come over and cook chili for me the day after the finale like he did for everyone on the show after Gordon's death."
• IndieWire's panel votes for Halt and Catch Fire as "the best show currently on TV."
• Paste Magazine writes, "As Halt and Catch Fire comes to a close, having evolved into one of the medium's finest dramas, it's worth relishing this decision to highlight the romance of work, of making and building as a way of being."
• Previewing the series finale, Uproxx says "a focus on character development and absolutely stand out performances from Mackenzie Davis and Kerry Bishé made Halt and Catch Fire must watch TV that may have gotten lost a bit in the Peak TV era. As the series comes to a close on Saturday, be grateful that you were around to catch it."
• Pitchfork contends that the show's music is "what puts us inside Cam's mind more than any other character's, though, and illustrates how her ideas electrify everyone who can wrap their mind around them, even when her projects fail."
• For recaps and reviews of Season 4, Episode 9, "Search," and Episode 10, "Ten of Swords," check out A.V. Club, Entertainment Weekly, IndieWire, Paste Magazine, The Ringer, TV Fanatic, Uproxx, Variety and Vulture.
Watch Season 4, Episode 9 and Episode 10 on amc.com and AMC apps for mobile, Fire TV, XBox One, Apple TV, Roku and Chromecast.
To stay up-to-date with all the latest Halt and Catch Fire news, sign up for the Halt and Catch Fire Members Only Club.
Read More