Press
GQ Advises Watching Halt Right Away; Uproxx Lauds Final Episodes, Finale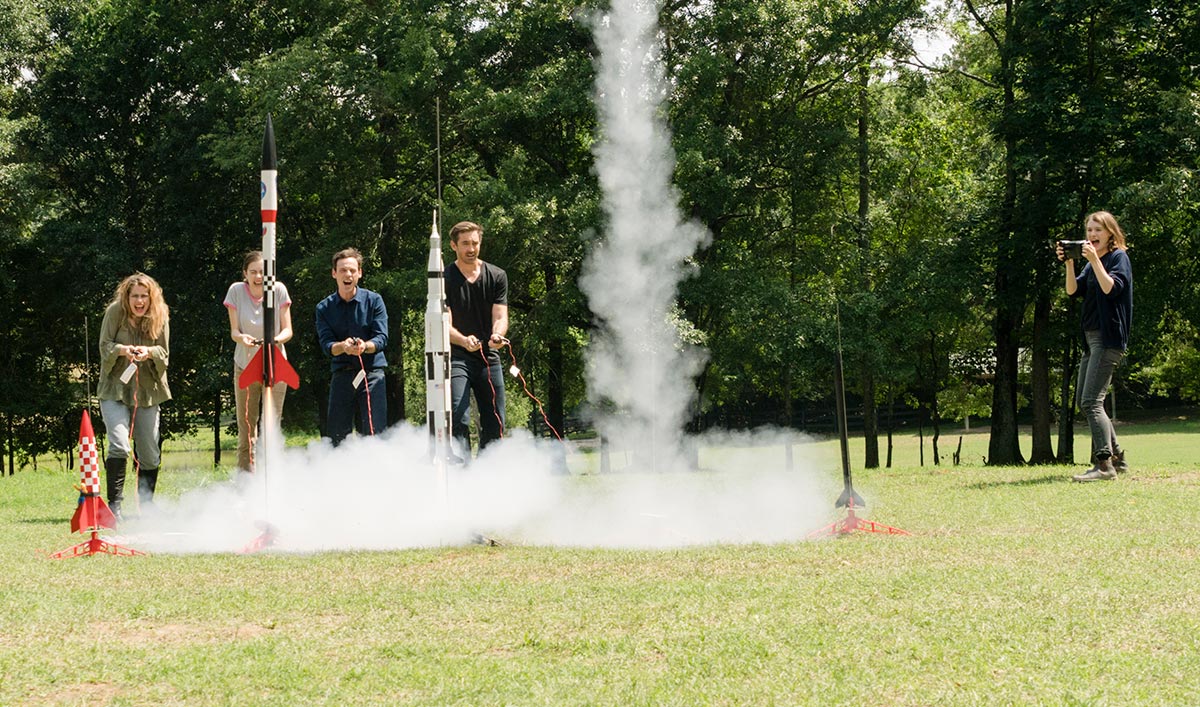 This week, GQ advises watching Halt and Catch Fire right away, while Uproxx is a fan of the show's final episodes and finale. Plus, TVLine honors Susanna Skaggs' performance. Read on for more:
• GQ advises, "Halt and Catch Fire existed to defy your expectations of it, and even though it's all over, it's worth going back and starting right now."
• Halt and Catch Fire wins kudos from Uproxx's Alan Sepinwall, who says, "These four last episodes especially — Gordon dying, the grief episode and then the two-hour finale — were just extraordinary. It's definitely one of the best drama wind-downs I've ever seen."
• Noting that "few things can be more toxic to a TV series than angsty teenagers and late-in-run cast additions," TVLine lauds Susanna Skaggs' performance and says that "we can't wait to see where Skaggs turns up next."
• Vox says the series' final scene aches "with a sense of warmth, nostalgia, and loss, coming as it does at the end of Halt and Catch Fire's best season, a beautiful summation of everything the show stood for. It will be scored to Peter Gabriel's 'Solsbury Hill' and edited so it cuts away at just the right moment."
• "It seems to be at this point almost received wisdom that it will become a classic," Slate says, noting the first three seasons are available on Netflix.
• The Guardian admires Halt and Catch Fire because it "kept itself contained, forcing the audience to match its subdued, mesmerizing rhythm. Eventually, the audience and the characters learned the same lesson: sometimes, it's worth putting in the work."
• IndieWire interviews two computer industry pioneers, who share what the show "got right, what moments they loved best, how they felt about the depiction of women in tech, and why they're glad the show got to end on its own terms."
• Making comparisons with Six Feet Under, A.V. Club writes that the show's "focus on personal relationships, and all the tiny ways in which they stumble and fall apart, gave Halt and Catch Fire an unusually novelistic depth that went well beyond the basic trappings of its plot."
• Collider calls Halt and Catch Fire "an achingly beautiful portrayal of four people striving to make something that matters, all the while screwing up relationships and finding a way back to each other."
• In a paean to Halt and Catch Fire, Wired says that "while this is ostensibly a show about technology, focused on people whose lives revolve around boxes of circuits and wires, their story—and the story of technology—always circles back to that most basic of human emotions: the desire to connect with people."
• Regarding Joe's evolution over the course of the show, Uproxx commends the writers and Lee Pace, who "did a great job of making him into something much more complicated and sympathetic."
• "Though it got to tell, and end, its story on its own terms, the small cadre of devoted Halt and Catch Fire fans will miss the show. We grew to get invested in these characters," IGN eulogizes.
• Decider proclaims, "Halt and Catch Fire is one of the best shows ever made. Judging from the reaction to its two-part series finale this weekend, that's uncontroversial now, which is an amazing thing to contemplate."
• PopMatters enthuses, "Season 4's episodes have been some of the most satisfying of the series; that it culminates in one of the best series finales in years is a testament to the thoughtful work of its creators, Christopher Cantwell and Christopher C. Rogers."
Full Season 4 now available on amc.com and AMC apps for mobile, Fire TV, XBox One, Apple TV, Roku and Chromecast.
To stay up-to-date with all the latest Halt and Catch Fire news, sign up for the Halt and Catch Fire Members Only Club.
Read More