Press
VF Interviews Anna Chlumsky; Kathryn Newton Talks Joanie With EW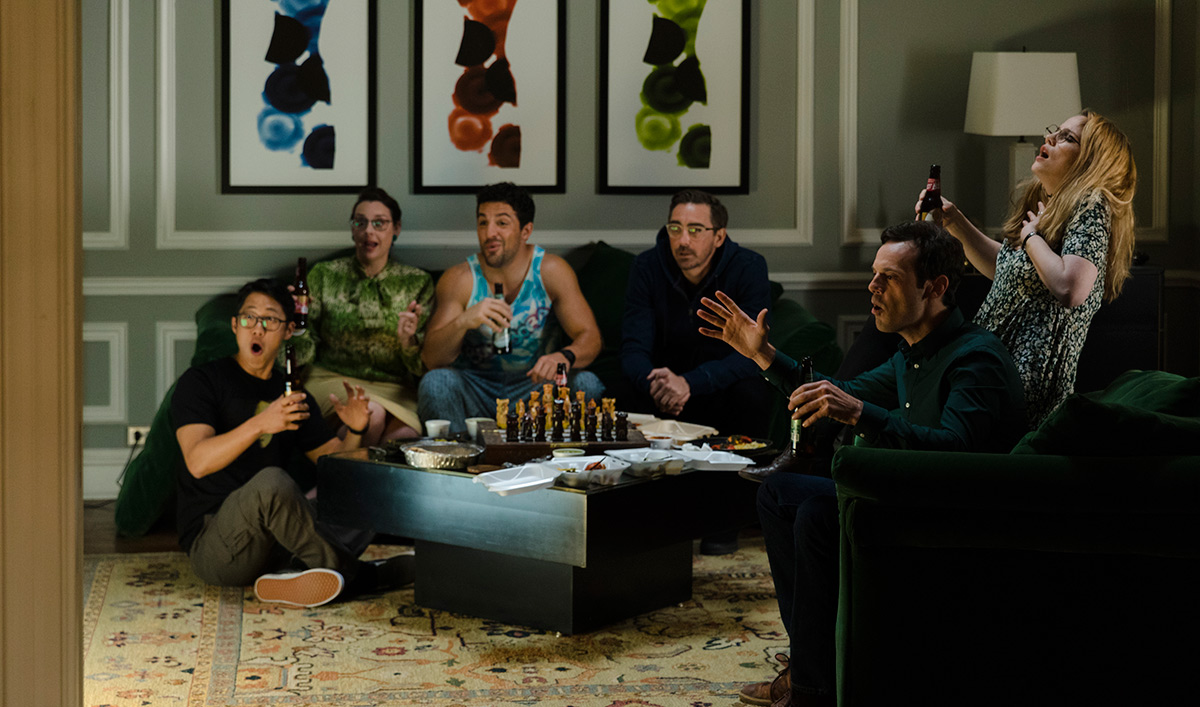 This week, Vanity Fair interviews Anna Chlumsky, while Kathryn Newton discusses Joanie with Entertainment Weekly. Plus, Chlumsky teases Katie and Gordon's relationship to A.V. Club. Read on for more:
• Anna Chlumsky confesses to Vanity Fair that she didn't watch Halt and Catch Fire before being cast on the show: "I'm ashamed to say it now, but it was one of those things where I'd saved it for another time because I really wanted to invest in it."
• Kathryn Newton shares with Entertainment Weekly, "There's a lot of twists that happen this season, specifically for Joanie. There's a huge complex dynamic with her and her mother that we really get to explore this season."
• Talking about Katie and Gordon with A.V. Club, Anna Chlumsky observes, "It's not the audience's imagination. I think he's in a place in his life where he can entertain the idea of a relationship. And lo and behold, Katie's around."
• Anna Chlumsky describes Katie to Entertainment Weekly, saying, "I'm still really drawn to the things that are underlying for Katie, because she's not perfect. There's this brand new type of perfection where you're so laid-back you're winning, that Janeane Garofalo-type persona."
• TVLine speaks with Anna Chlumsky, who explains, "One of my favorite things about shooting this was how Katie and Haley really connect in their own way, independent of Gordon and independent of work. We glom on these influences when we're teenagers, and Katie winds up being a really lovely part of Haley's life."
• Yahoo TV interviews Anna Chlumsky who revealsthat Katie is "the character that tells the broader story of when more than engineers and financiers were getting into Silicon Valley, when the industry really branched out."
• Mashable asserts that Halt and Catch Fire is worth watching because it "uses the artistry of drama and the shadow of real recent history to impart a number of powerful messages about one of the most important topics in 2017: the role of women in tech."
• Heralding Halt and Catch Fire's U.K. return, BT.com lists the eight moments "which will take every 80s kid back to their youth."
• For recaps and reviews of Season 4, Episode 4, "Tonya and Nancy," check out A.V. Club, Entertainment Weekly, Paste Magazine, TV Fanatic and Vulture.
Watch Episode 4 on amc.com and AMC apps for mobile, Fire TV, XBox One, Apple TV, Roku and Chromecast.
To stay up-to-date with all the latest Halt and Catch Fire news, sign up for the Halt and Catch Fire Members Only Club.
Read More