Blog
Can Anna Chlumsky's Katie Take Comet to the Top? Watch Episode 4 Now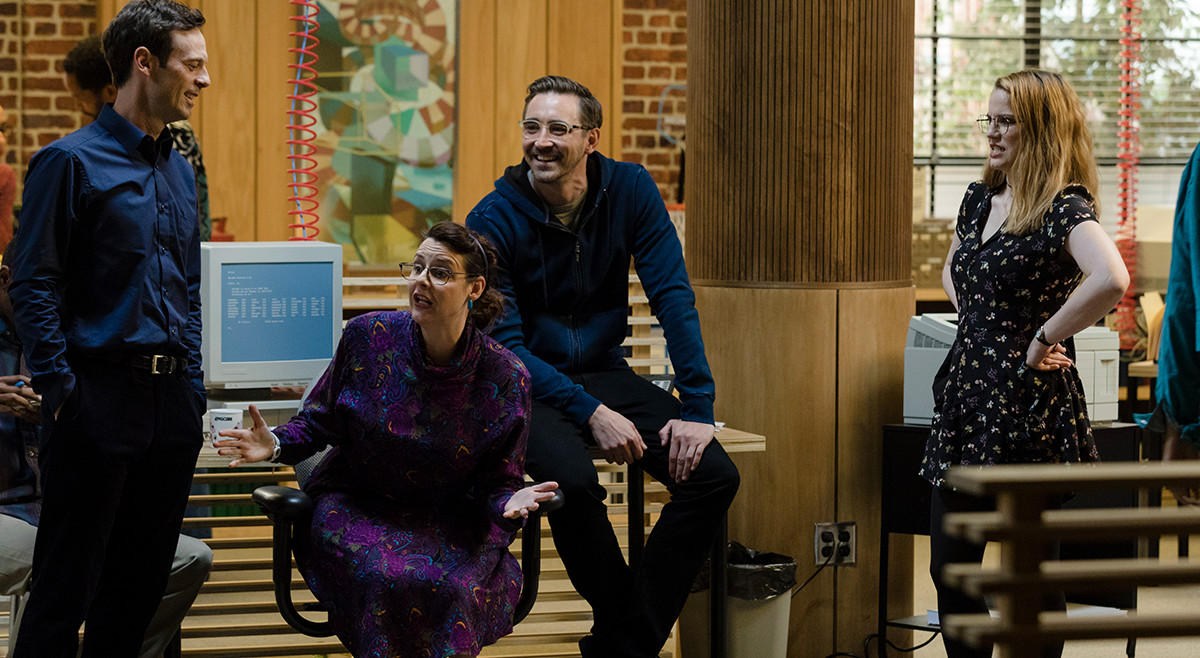 Ever since Joe and Gordon found out about Rover — the competitive search engine that Donna's leading the charge on — they've been trying to find a way to stay ahead. While they know Rover is not as good as Comet, they also know just how quickly the tides can change. So, they're on a a hiring storm — and in Dr. Katie Herman, they may have just found the ticket to keeping Comet ahead of the competition.
As Joe and Gordon figure out their way to the top, Donna, Bos and Cameron's paths aren't going quite as smooth. Donna's struggling to get her Rover team to make progress, Bos is facing mounting debt, and Cameron can't seem to shake the failure of Pilgrim.
Watch the latest episode of Halt and Catch Fire available now on amc.com and AMC apps for mobile, Fire TV, Xbox One, Apple TV, Roku and Chromecast.
Halt and Catch Fire airs Saturdays at 9/8c. To stay up-to-date on all the latest news, sign up for the Halt and Catch Fire Insiders Club.
Read More