Press
Halt Season 3 Honored As One of Television's Best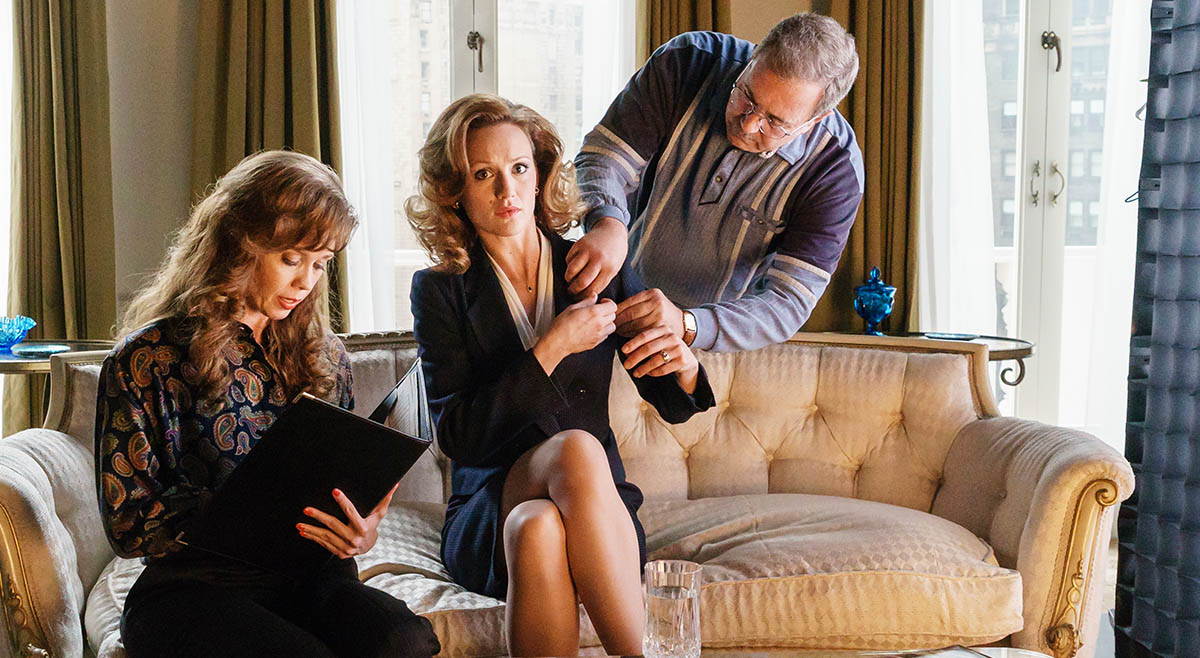 The critics applauded Season 3 of Halt and Catch Fire, with Vox naming it the year's top show and several other news outlets, including Variety, The Atlantic and Slate, adding it on their lists of 2016's best.
• Halt and Catch Fire is Vox's best show of the year because it's "a potent look back at the earliest days of the internet that also glimpsed, through some hazy curtain, the world we live in right now."
• Variety's Maureen Ryan names Halt and Catch Fire one of TV's top 20 shows this year: "What an assured and entertaining third season, one that once again limned the perils of mixing friendship and business." Halt also ranks highly on Variety TV Critic Sonia Saraiya's list.
• The Economist explains why Halt and Catch Fire "has been one of television's best offerings for three seasons now."
• Honoring the year's best TV shows, The Atlantic applauds Halt and Catch Fire, which "reached its greatest heights, mixing dark personal drama into a grander ballad of the tech world's fatal flaws."
• Halt and Catch Fire is one of A.V. Club's top 10 shows this year: "For a show that's ostensibly about machines and their socially maladroit creators, AMC's Halt And Catch Fire has evolved into one of television's most deeply human dramas."
• Slate places Halt and Catch Fire on its list of the top 10 TV shows of 2016, explaining the fun of the show is "the rich primary relationships among the four protagonists, all entangled in competition, misunderstanding, love, and grudging respect."
• Halt and Catch Fire is one of the top 10 TV shows, according to Uproxx, which says Season 3 "will be hard to top, but one that's merely just as good will ensure Halt goes out as a worthy successor to the early AMC dramas that helped lead to Peak TV."
• TV Fanatic says of Halt and Catch Fire that it takes the characters "in wildly different, but mostly successful directions, and what happens along the way is incredible."
• Paste calls Halt and Catch Fire one of the year's best, applauding it as a series full of "broken characters you really can't help but root for."
• A.V. Club recognizes Toby Huss's performance as one of the year's best because the actor "brings a layered, understated soulfulness to 'Bos' and his feelings of being estranged… that makes him more than just the crusty, pearl-snap-shirt foil to his young punk co-workers."
• Uproxx hails "The Threshold" as one of the year's best TV episodes because its climactic business meeting "was one of the great recent TV depictions of a marriage dissolving in real time."
• Vulture is a fan of the show's use of the Pixies' "Velouria" in "NIM": "A key marker of the show's time-jump, the song had an even more important function, namely letting Joe and Cameron shake free of their past and simply revel in one another's company, if only for a few minutes."
To stay up-to-date with all the latest Halt and Catch Fire news, sign up for the Members Only Club.
Read More