Press
Halt Named Vox's Top Show; Atlantic Honors Halt as One of '16's Best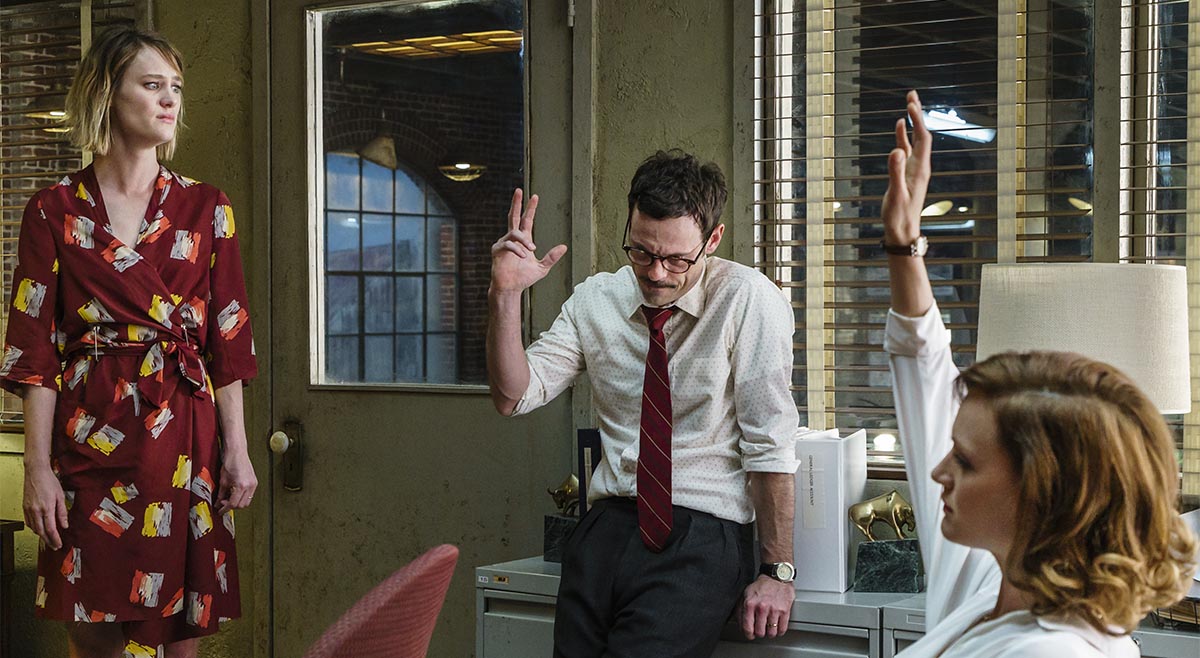 This week, Halt and Catch Fire is named Vox's best show of the year, while The Atlantic honors the drama as one of the year's best. Plus, it makes A.V. Club's top 10 list. Read on for more:
• Halt and Catch Fire is Vox's best show of the year because it's "a potent look back at the earliest days of the internet that also glimpsed, through some hazy curtain, the world we live in right now."
• Honoring the year's best TV shows, The Atlantic applauds Halt and Catch Fire, which "reached its greatest heights, mixing dark personal drama into a grander ballad of the tech world's fatal flaws."
• Halt and Catch Fire is one of A.V. Club's top 10 shows this year: "For a show that's ostensibly about machines and their socially maladroit creators, AMC's Halt And Catch Fire has evolved into one of television's most deeply human dramas."
• Variety's Maureen Ryan deems Halt and Catch Fire one of the best returning shows, saying, "Though there are blinking screens, banks of servers and tangles of cables everywhere, and though it takes the time to get its nerdy details right, Halt isn't as concerned with technology as with what it can do to unite and divide people."
• Uproxx hails "The Threshold" as one of the year's best TV episodes because its climactic business meeting "was one of the great recent TV depictions of a marriage dissolving in real time."
• A.V. Club recognizes Toby Huss' performance as one of the year's best because the actor "brings a layered, understated soulfulness to 'Bos' and his feelings of being estranged…that make him more than just the crusty, pearl-snap-shirt foil to his young punk co-workers."
• Vulture is a fan of the show's use of the Pixies' "Velouria" in "NIM": "A key marker of the show's time-jump, the song had an even more important function, namely letting Joe and Cameron shake free of their past and simply revel in one another's company, if only for a few minutes."
• TV Fanatic says of Halt and Catch Fire that it "takes you back to the '80s and the rise of the computer with four friends who are in business together. The series takes them in wildly different, but mostly successful directions, and what happens along the way is incredible."
• Discussing the concept of transience on TV, Flavorwire cites Halt and Catch Fire as an example of a show that "seemed to deliberately disorient viewers by opening their latest seasons in new and unfamiliar cities."
To stay up-to-date with all the latest Halt and Catch Fire news, sign up for the Halt and Catch Fire Members Only Club.
Read More