Blog
Talked About Scene From "NIM" – Joe and Cameron's Emotional Reconnection After Four Years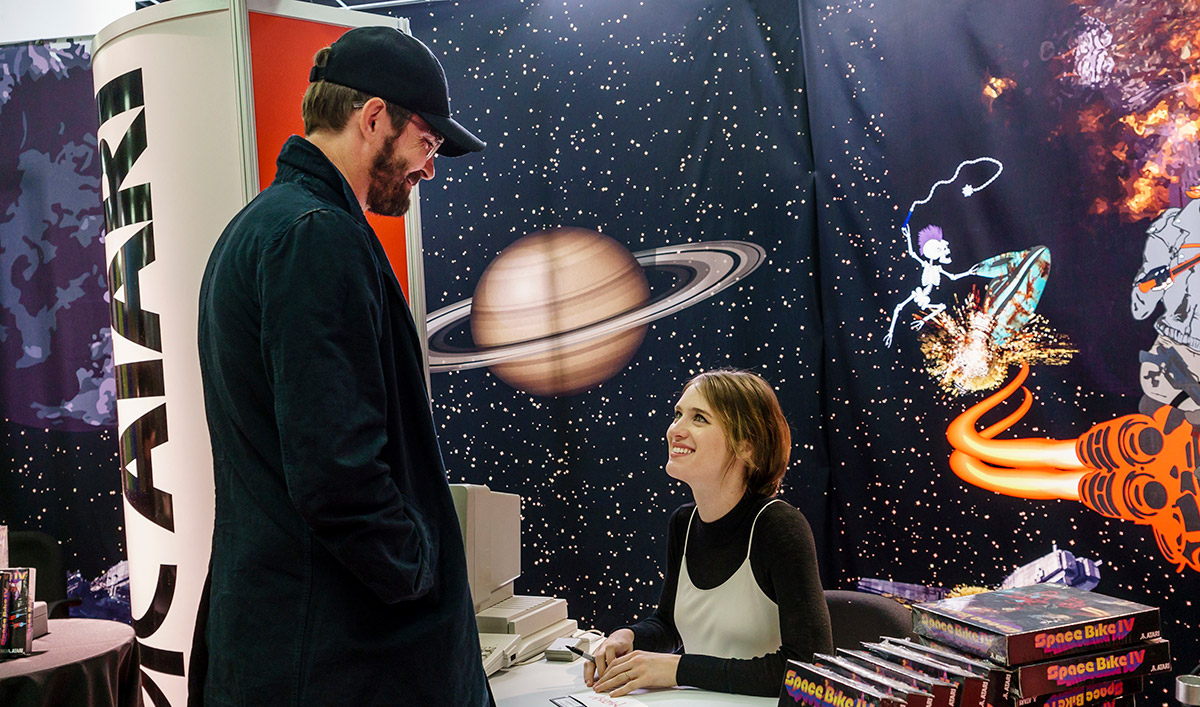 The first half of Halt and Catch Fire's two-part Season 3 finale, "NIM," featured a touching reunion between Joe and Cameron. On the floor at COMDEX, the former couple plays a game. And even though four years have passed, Ryan's death inevitably comes up. "At first I was so angry — at you, and at him, and at myself, for all these things I never said to him," Cameron says. "Then, I realized there was nothing anyone could've done."
"You don't know that," Joe says.
"Neither do you," Cam replies. "You're not that powerful."
Hear the rest of what Cameron says to Joe that moves him to the core in this memorable scene from the two-hour finale.
The two-part season finale is now available on Apple TV, Roku, AMC mobile apps and amc.com.
To stay up-to-date with all the latest show news, sign up for the Halt and Catch Fire Members Only Club.
Read More