Uncategorized
Showrunners Talk Halt Season Finale, Renewal With EW; Season 3 Garners High Praise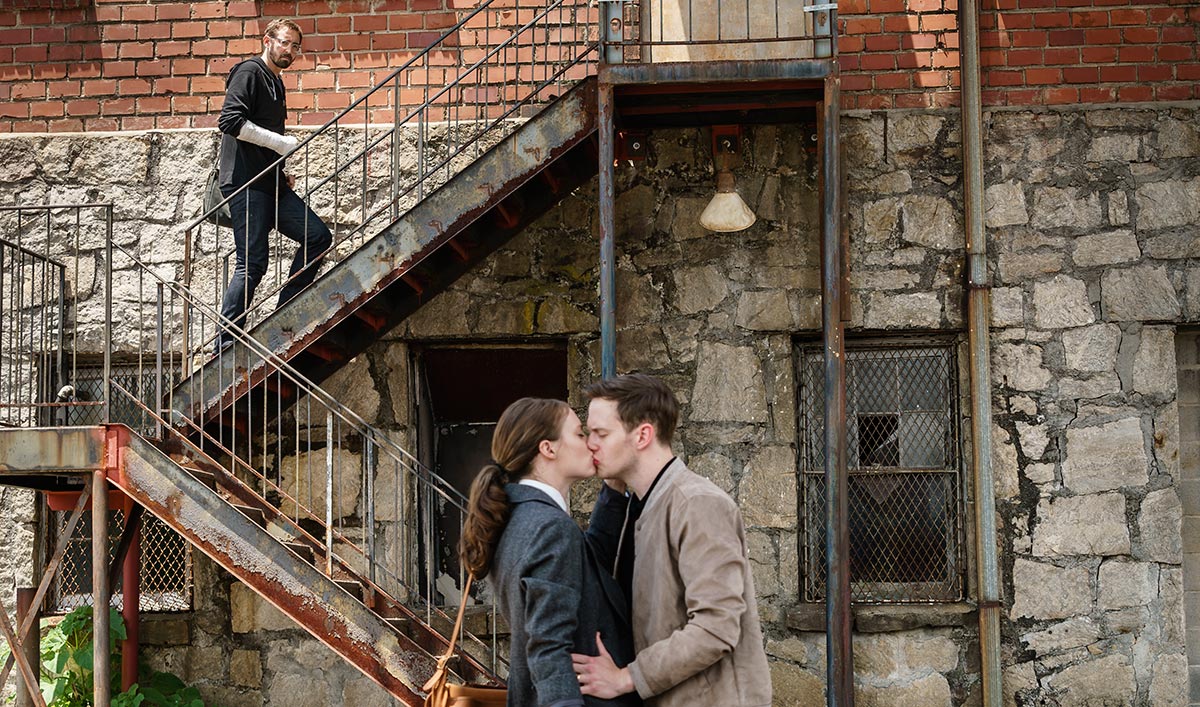 This week, the showrunners discuss the Season 3 finale and the show's future, while Season 3 garners high praise from the critics. Plus, Halt and Catch Fire is renewed for a final season. Read on for more:
• Christopher Cantwell, talking to Entertainment Weekly about the time jump, says it was exciting "where we could just let the story go to sleep after a really bad nightmare in Episode 8, and then pick it up in Episode 9 and everybody kind of wakes up and things start to come back together again, slowly but surely."
• Christopher C. Rogers tells HitFix, "Season 3 was probably our favorite and I think Lee [Pace] would agree, the best season Joe's had in the series. That's because we got to see a backstory in real time, not just imply one offscreen with some scars on the guy's chest and a lot of rumors."
• A.V. Club interviews Christopher C. Rogers, who says that "we loved this idea that maybe the final image of the season would be this 'www' coming across the screen. I think it's a place we would've loved to have gotten in previous years, but we felt like we couldn't leave all that story on the table, and it felt earned."
• Vox proclaims that the "last six episodes of season three (including the finale) are basically perfect. The show is smart, sleek, stylish television — and it's doing something genuinely different."
• Reviewing Episode 9, CarterMatt raves, "The first hour of Tuesday night's Halt and Catch Fire two-part finale is more than just a transitional episode; it may be the best episode of the entire series. We may go so far as to say it is among the best episodes of any show in 2016 to date…"
• The Hollywood Reporter, Los Angeles Times, Deadline and Variety share the news of the fourth and final season.
• Reporting on the renewal, CarterMatt says that "given how much the series managed to reinvent itself with every season to date, it is certainly easy to believe that the same sort of thing will be coming moving forward."
• The Atlantic applauds, "Since its debut in 2014, Halt and Catch Fire has been the rare period drama that perfectly leverages its era to talk about the current one, and its third season has been a particular marvel in that regard."
• Because the show is getting a Season 4, Christopher Cantwell tells the Observer that "we'll be able to take these characters to their conclusion, and spend a lot of time figuring out the answers for these five and how they're drawn to each other."
• Talking to Vulture about Ryan, Christopher C. Rogers says, "We saw him bring Joe back to life, make Joe fall back in love with technology, and for a while I think there's really a beautiful thing that blossoms between them, only to go awry in a misunderstanding."
• Christopher Cantwell marvels to Dork Shelf, "We wouldn't be able to assemble this cast today if this show was picked up to go to series right now. They're immensely talented and the world has really started to recognize that with all of them. It's great to see them not just on our show but in everything else."
• SFGATE considers Halt and Catch Fire one of the shows "you need to binge-watch now."
• For recaps and reviews of the Season 3 finale doubleheader, check out A.V. Club, CarterMatt, Fortune, The Guardian, HitFix, Observer, TV Fanatic, Vulture (Episode 9 and Episode 10).
Click here to watch Episode 9 and Episode 10.
To stay up-to-date with all the latest Halt and Catch Fire news, sign up for the Halt and Catch Fire Members Only Club.
Read More