Blog
Is This Really the End of the Road for Donna and Cameron?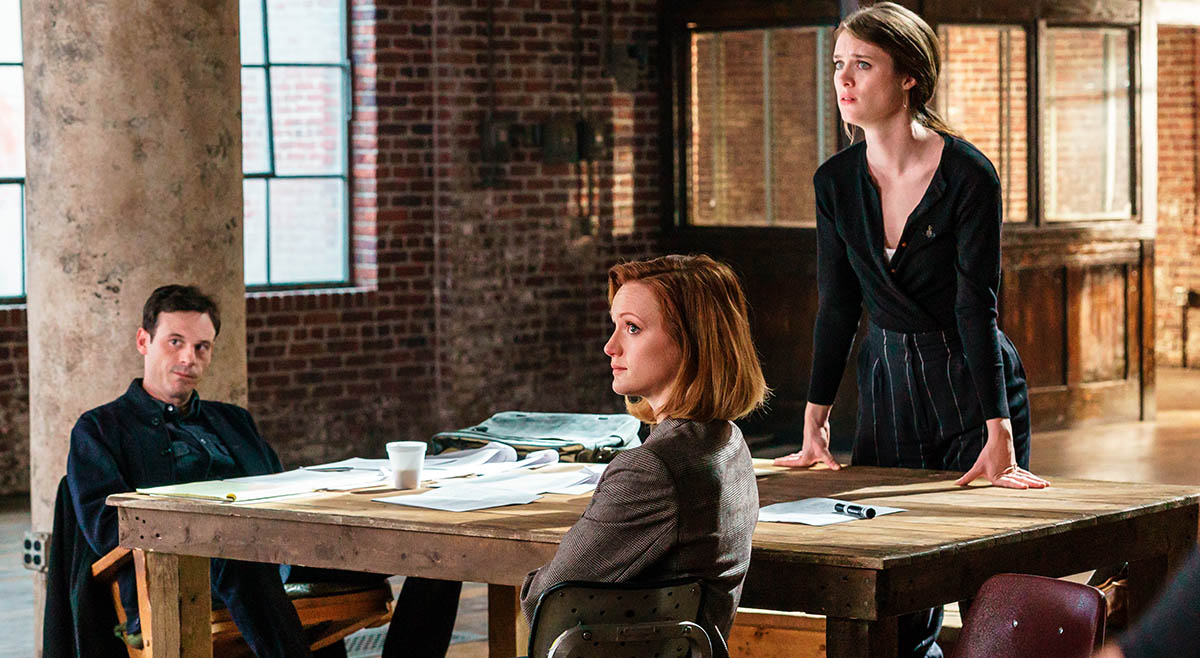 In the second half of Halt and Catch Fire's Season 3 finale, Donna manages to get everyone in the same room to discuss an exciting project: the World Wide Web. "Our characters are discussing concepts that are almost experimental because they're so new, and yet our characters are smart enough to see the potential in them," explains executive producer Christopher Cantwell.
The question remains, will the wounds of old betrayals — particularly between Cameron and Donna — get in the way the team's ability to move forward? "It really is about finishing what was started in 1986 and the fact that that trust can never be restored," answers executive producer Christopher C. Rogers.
Hear the cast and creators discuss Cameron's big move at the end of Season 3 and why it might allow Donna to finally prove she's as good as the rest of the team.
The two-part season finale is now available on Apple TV, Roku, AMC mobile apps and amc.com.
To stay up-to-date with all the latest Halt and Catch Fire news, sign up for the Halt and Catch Fire Members Only Club.
Read More