Blog
Cast and Creators on Why Joe and Cameron "Belong Together"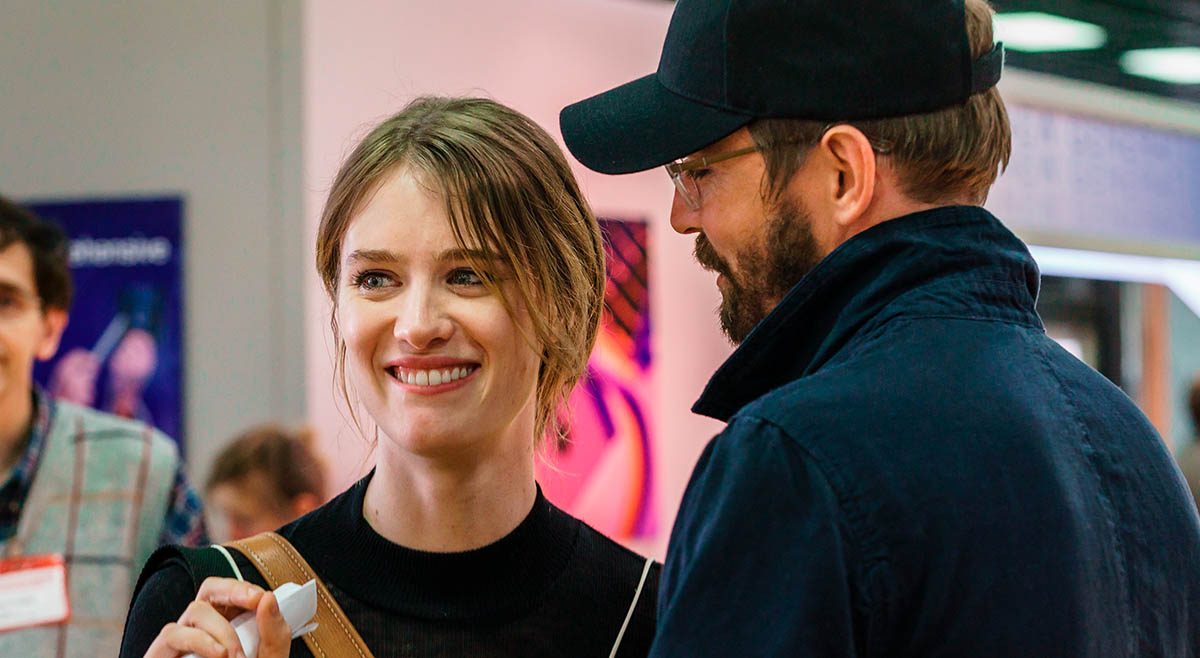 Halt and Catch Fire's two-part season finale proved a lot can change in just a few years. After a four-year time jump, Donna's name is on the sign at Diane's company, where Donna is now a partner. Great, right? "She sees it and realizes instantly it wasn't enough — it wasn't what she wanted,"Kerry Bishé says.
However, Donna has discovered something that excites her and tries to enlist Joe to persuade Cameron to get on board. Although Joe is hesitant to do Donna's bidding, he does make a trip to COMDEX anyway. "What he cares about is the idea that Cameron's back in America. I just want to lay my eyes on her. I want to see her," Lee Pace says, explaining Joe's motives. Adds executive producer Christopher C. Rogers: "He goes because he's missing something in his life and I'm not sure he knows what it is."
For more insights, listen as the cast and creators weigh in on the significance of Joe and Cameron's romance being rekindled. Plus, just how big is Donna's new idea?
The two-part season finale is now available on Apple TV, Roku, AMC mobile apps and amc.com.
To stay up-to-date with all the latest Halt and Catch Fire news, sign up for the Halt and Catch Fire Members Only Club.
Read More