Press
USA Today Interviews Kerry Bishé; Newsday Touts Halt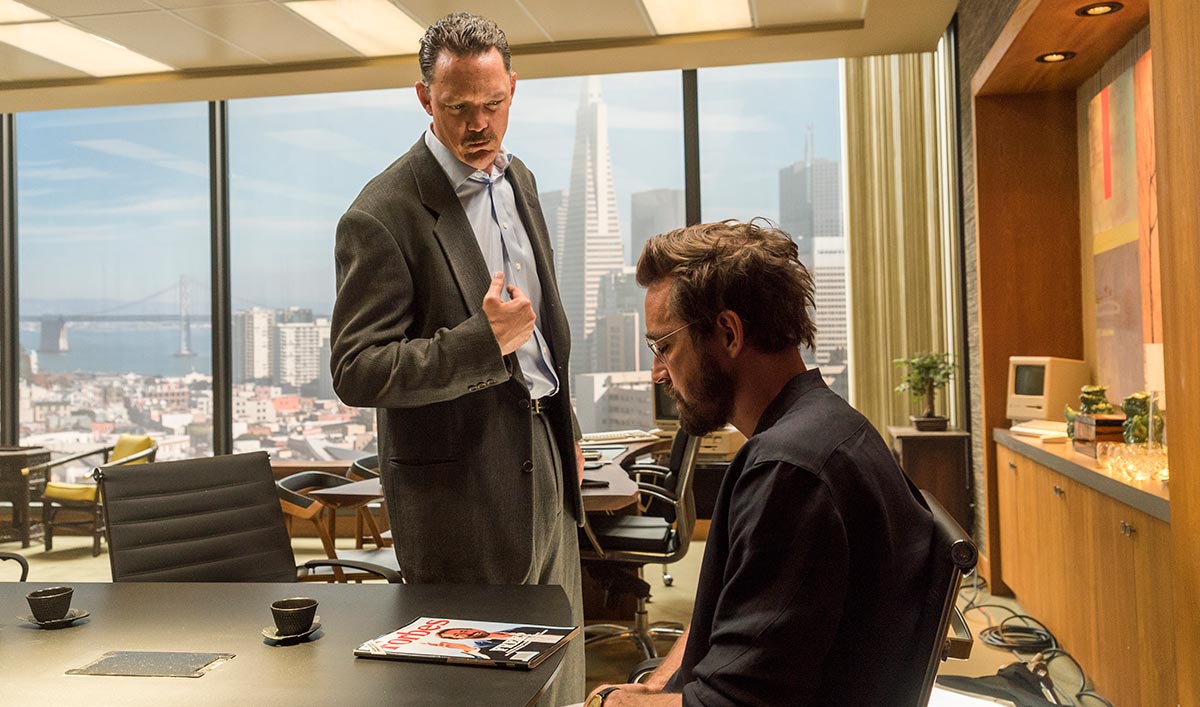 This week, USA Today interviews Kerry Bishé, while Newsday touts Halt and Catch Fire. Plus, Lee Pace teases this season's final episode. Read on for more:
• USA Today speaks with Kerry Bishé, who says, "Showing women being scientists on television can have a great impact on who actually goes into science as a profession."
• Applauding Halt and Catch Fire, Newsday remarks, "With the third season now based in San Francisco — exactly where it belonged all along — Halt looks like a series going someplace important, and worth viewers going there with it."
• Teasing Season 3, Lee Pace tells Den of Geek, "The last episode is really something else. I don't want to say too much but it's just big and satisfying."
• Fortune highlights "some important themes to watch" as the season continues.
• Fast Company praises Halt and Catch Fire, since "the fact that the show is so deeply informed about its topic makes it one of the best pieces of filmed entertainment ever done about technology."
• Fast Company has more to say about "the care the show's creators invested in outfitting its work with era-appropriate technology."
• For its part, Postmedia News looks at how Halt and Catch Fire "takes tech worship to a whole other level."
• Suggesting the binge-watching of Halt and Catch Fire, TheWrap lauds, "Lee Pace, Mackenzie Davis, Kerry Bishé and Scoot McNairy are as compelling as the '80s tech world their characters inhabit."
• Hello Giggles learns from Randy Havens that Halt and Catch Fire is responsible for the mustache on Stranger Things' Mr. Clarke because the actor grew it for the show: "Check out the first two seasons of Halt and Catch Fire on Netflix. You'll get to see the origin of Mr. Clarke's epic mustache."
• Vulture writes about "the real genius of Halt and Catch Fire's California reset. Like life, it stays true to the experience of making something, where you start it and start it and start it over again."
• Ars Technica remarks that "whatever you do, if computers have changed your life, you'll want to watch Halt and Catch Fire."
• Uproxx explains how Lee Pace is "an undervalued star. He's quietly put together one of the more varied careers of any working actor today."
• Variety reports that Jona Xiao has joined the cast of Spider-Man: Homecoming, opposite Tom Holland, Marisa Tomei and Michael Keaton.
For recaps and reviews of Season 3, Episode 3, "Flipping the Switch," check out A.V. Club, CarterMatt, Celeb Dirty Laundry, Fortune, Gossip & Gab, TV Fanatic and Vulture.
To stay up-to-date with all the latest Halt and Catch Fire news, sign up for the Halt and Catch Fire Members Only Club.
Read More