Press
Vox Praises One of Year's Best Episodes; Vulture Lauds Halt's AIDS Storyline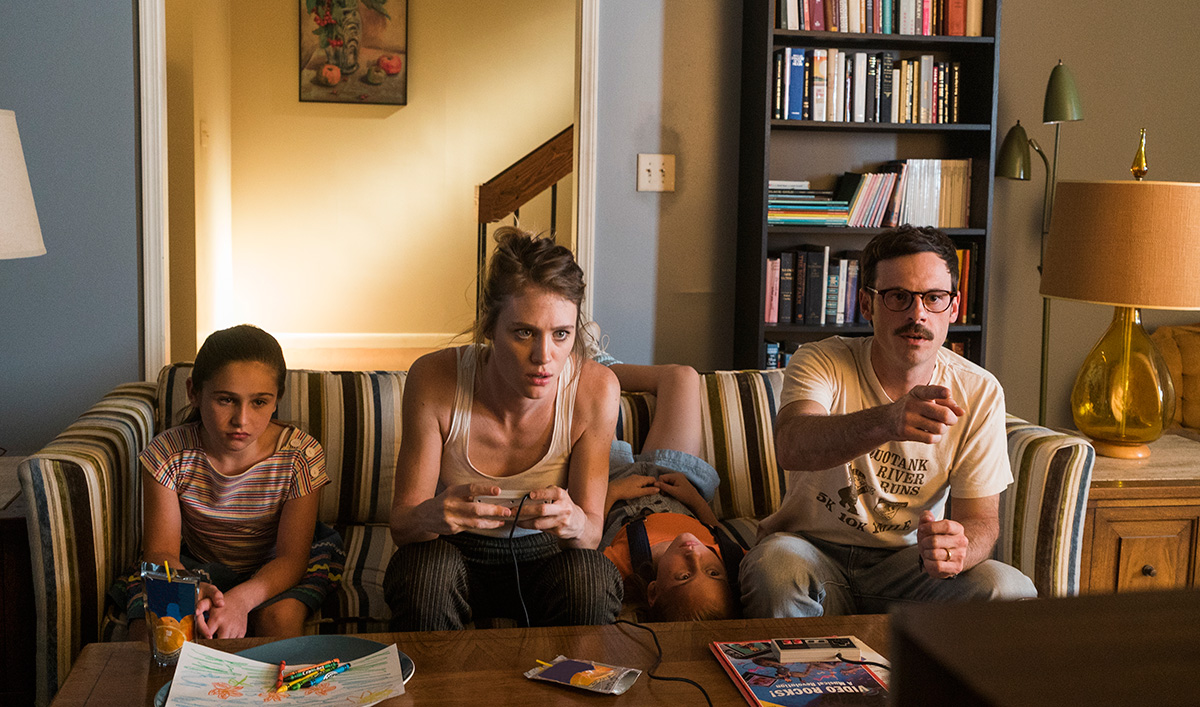 This week, Christopher Rogers talks hacking at a panel, while Vulture lauds the show's AIDS storyline. Plus, Vox deems last week's episode one of the year's best. Read on for more:
• Vox calls "Yerba Buena," last week's episode, "not just the show's best episode so far but one of the best TV episodes of the year — and notable for just how episodic it is, too." Watch the full episode now.
• According to Variety, Christopher C. Rogers said at a panel on hacking and cyber security, "There are characters on our show that are hackers by broad definition and we like to have them approach personal problems from that place."
• Vulture proclaims that "it's heartening, and really intriguing, to see Halt and Catch Fire even brush past the AIDS epidemic in its story about Silicon Valley."
• Bos and Cameron provide one of TVLine's quotes of the week in this exchange: "Hey, when do babies start talking?" "Um, three or four months?" "His first word is gonna be 'barbecue' if I got anything to say about it."
• Bos provides another TVLine quote of the week as he bonds with his grandson: "Look at this! We've got the same hair."
• Looking ahead, CarterMatt notes, "There are only four episodes left, and we're entering them with the same philosophy we've had with this show for some time: We're not expecting more on the other side. If we get a renewal, it'll be a cause for celebration."
• The Huffington Post recommends Halt and Catch Fire: "What might sound a little hokey ― a show about Texas' Silicon Prairie and the rise of personal computers in the 1980s ― ends up being deeply emotional and perfectly nerdy."
• For recaps and reviews of Season 3, Episode 6, "And She Was," check out A.V. Club, CarterMatt, Fortune, HitFix, TV Fanatic and Vulture. Watch Episode 6 now on amc.com, AMC mobile apps, Apple TV and Roku.
To stay up-to-date with all the latest Halt and Catch Fire news, sign up for the Halt and Catch Fire Members Only Club.
Read More