Press
CarterMatt on Halt's Season 3 Premiere; Mackenzie Davis to Star in New Movie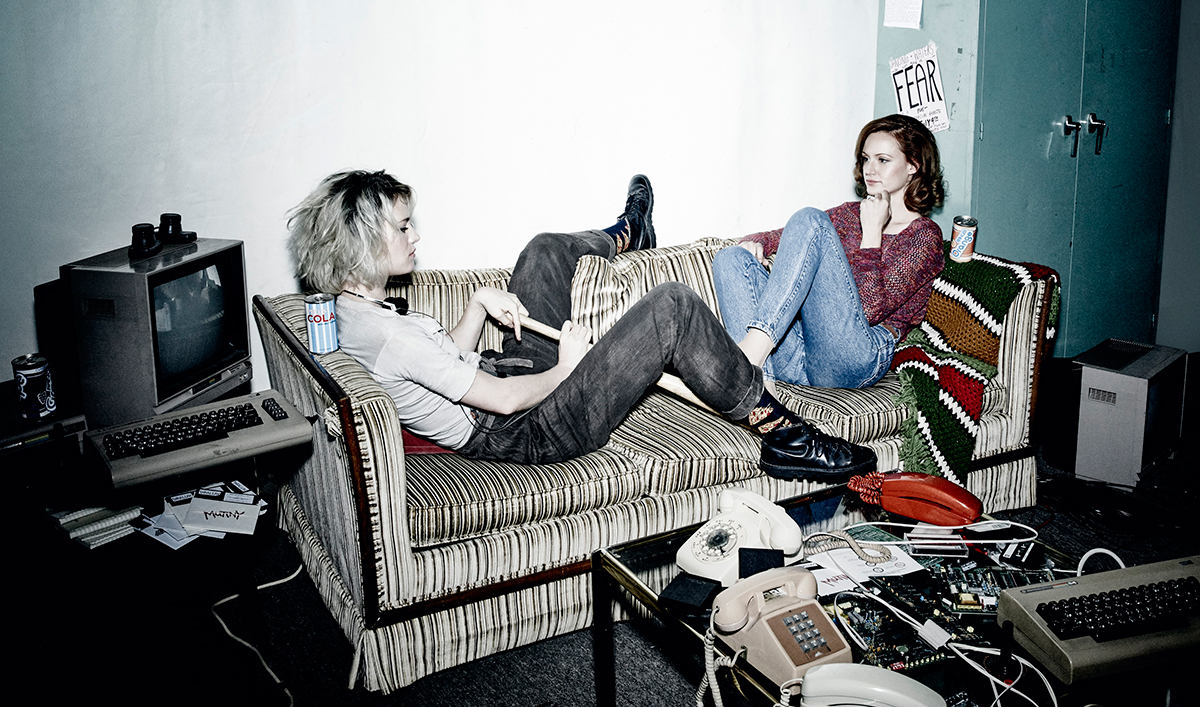 This week, CarterMatt and Deadline report on Halt and Catch Fire's Season 3 premiere, while Mackenzie Davis is cast in a new movie. Plus, Vox explains why it's such a fan of the show. Read on for more:
• CarterMatt reports that Season 3 will move to Tuesdays, a new night, and debut on Aug. 23.
• Deadline, also reporting on the renewal, calls the show "a modest ratings performer, but a solid DVR gainer," while HitFix declares, "So long as AMC can find a way to justify keeping the show on, I don't mind when and where it airs. I'll just be glad to have it back."
• Mackenzie Davis is set to co-star with Charlize Theron in Jason Reitman's Tully, Variety says.
• Vox is "pleased to report that the series is on track to continue the second season's terrific dissection of the internet's earliest days."
• Crave Online has a featurette clip from the Season 2 DVD (available in August) where Kerry Bishé "offers her thoughts about playing a visionary who recognized the full potential of what she had a hand in creating."
• Collider checks out Season 3 photos from Halt and Catch Fire, a show "that vastly improved in its second season."
To stay up-to-date with all the latest Halt and Catch Fire news, sign up for the Halt and Catch Fire Members Only Club.
Read More