Press
THR Talks to Jonathan Lisco; Kerry Bishé Chats With TV Guide, Vulture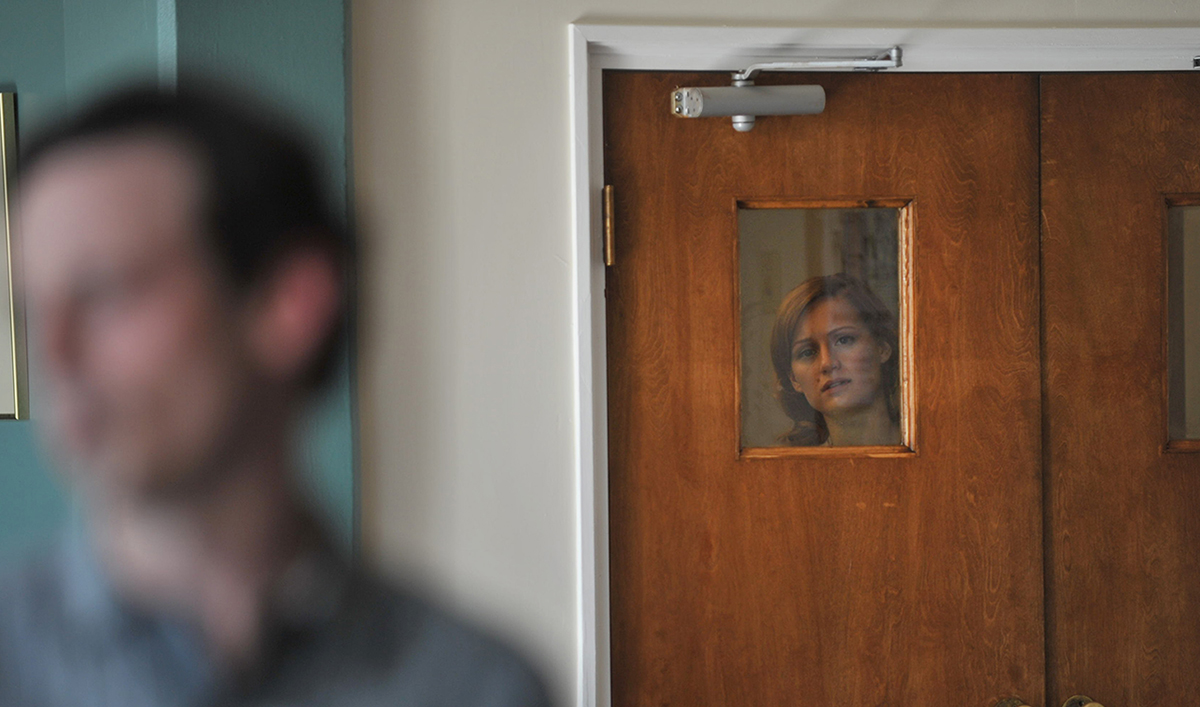 This week, The Hollywood Reporter talks to Jonathan Lisco, while Kerry Bishé chats with TV Guide and Vulture. Plus, several publications, including Time and HitFix, are pulling for a Season 3. Read on for more:
• The Hollywood Reporter interviews Jonathan Lisco, who talks about the Season 2 focus on Donna and Cameron: "We're really proud of having shone a light on a sophisticated female friendship that was volatile, but also affectionate, loving, and mutually supportive."
• Kerry Bishé, interviewed by TVGuide.com about a potential Season 3, says, "I would love it if we got to tell a little bit more of the story with these people. But I'm so happy and satisfied that they really delivered on the promise that this character had from the get-go."
• Vulture interviews Kerry Bishé, pointing out that Season 2 elevated her "to the first among equals in the show's strong ensemble cast."
• HitFix, urging a Season 3 renewal, says Halt and Catch Fire is "now one of the very best dramas in all of television, let alone on AMC."
• Time, also pushing for a renewal, says the show "has, in fact, kind of become the next Mad Men, but in the best possible way."
• Bustle applauds, "Season Two is even better than the first, and the show is really hitting its stride."
• The New Yorker says that Season 2 "has been such a startling upgrade of the first that it begs for technological metaphors."
• Rolling Stone highlights a Season 2 finale scene that "helped AMC's retro techie melodrama complete its turnaround from 'promising but muddled' to 'pretty amazing' in year two."
• Mackenzie Davis explains to The Mary Sue that "Cameron's arc of this season has been about negotiating ambition and deciding how much she could have without losing everything."
• The Mary Sue also interviews Kerry Bishé, who says, "I don't know if their marriage is stable. But it was a relief to go into this season feeling that Donna and Gordon are on the same team."
• Paste speaks with Kerry Bishé, who says, "I think Donna in particular has grown over the course of the 20 episodes, and it really feels like we have a chance to fulfill the promise that this character had in the beginning."
• Toby Huss, talking to A.V. Club, says that Bosworth "went from representing this bigger, broader, capitalist patriarchy to becoming a really warm, human, paternal presence to Cameron."
• Yahoo TV explains how Halt and Catch Fire became "a compelling, dynamic drama that's become one of this summer's most addictive shows."
• Vox explains what Halt and Catch Fire "understands about men and women that few other shows do."
• CNN, noting the rarity of women in computer science, says that "two of the best-known women in computer science might just be characters on a TV show," referring to Donna and Cameron.
• A former co-president of MySpace tells The Week that he "finds plenty that rings true in this season's storyline, which has tried to re-create the breakneck pace of startup life."
• The Washington Post looks at the rise of '80s and '90s period pieces on TV, including Halt and Catch Fire.
• The Wall Street Journal, looking to the small screen for style inspiration, notes that Halt and Catch Fire "throws back to a time when PC pioneers dressed more like rock stars."
• For recaps and reviews of Season 2, Episode 10, "Heaven Is a Place," check out A.V. Club, CarterMatt, IGN, The Mary Sue, Mashable, Rolling Stone, TV.com and Vulture.
To stay up-to-date with all the latest Halt and Catch Fire news, sign up for the Halt and Catch Fire Members Only Club.
Read More