Q&A
Halt and Catch Fire Q&A – Toby Huss (John Bosworth)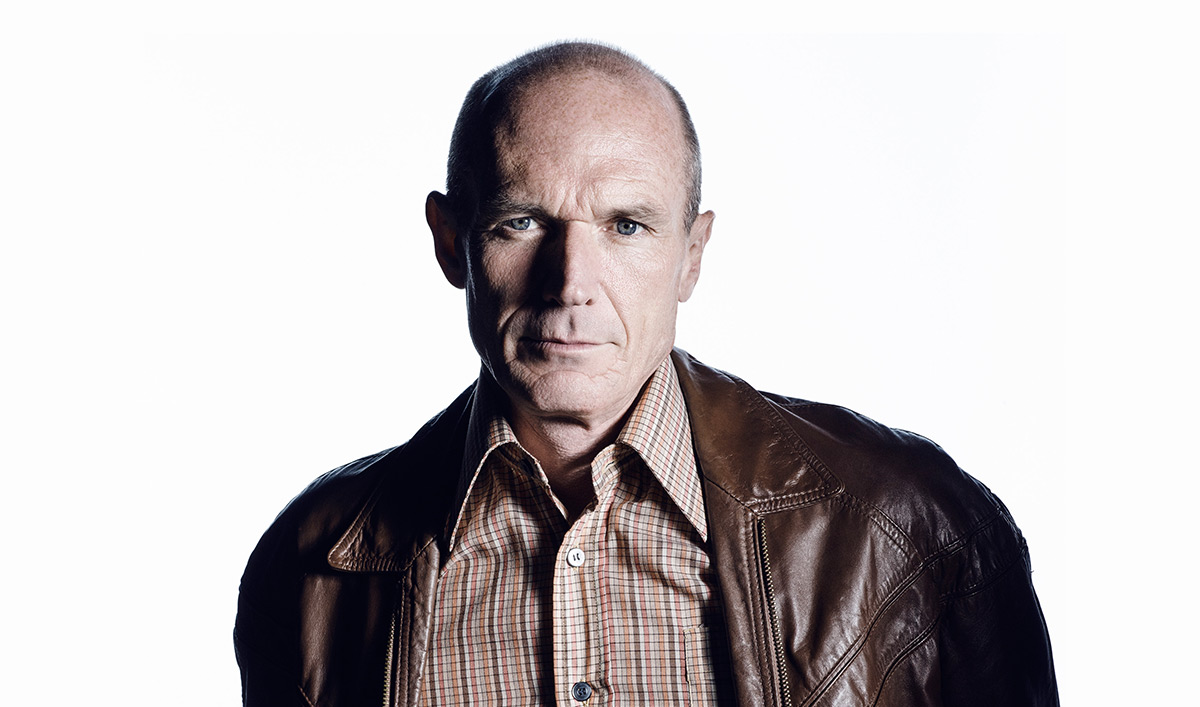 Toby Huss, who plays John Bosworth on AMC's Halt and Catch Fire, talks about his character going to jail and his thoughts on Bosworth as a boss.
Q: When you auditioned for the role of Bosworth, did you ever think "This guy is going to end up doing time!"?
A: [Laughs] I was shocked. It was a really smart turn that the writers put in there by taking Bosworth to jail. I didn't like it personally because I missed… two episodes and I love doing this show, but it was a really great turn for the character to have him believe in this technology and Joe MacMillan's vision so much that he was willing to possibly go to jail for it – and he did.
Q: Do you think Bosworth's jail time had an effect on him? How so? Is he any different this season?
A: It did have an effect on him. It really broke him in a good way as a man. It made him look at how he was living his life, how he's neglected his wife and son, and [think about] a road back to being a better businessman, father and, ultimately, a human being. I think that because he had everything taken away from him, he got a rare gift.
Q: This season we see Bosworth with his family. Were you surprised by his more vulnerable side?
A: I wasn't surprised, but I was really happy that the writers put that in there because it's so much more of a full character like that. People aren't just one thing or the other. Bosworth has a lot of stuff going on. That was there, but it was just neglected. Playing that and understanding it has just been great.
Q: Cameron and Bosworth have a special relationship. How would you characterize it?
A: He was always a bit of a paternal father figure in her life. She's grown so much in the last year and a half as a developer and businesswoman, so has to encounter her in a different way, but he also encounters her emotionally. She was the one person that kept in touch with him [in jail]. They grew very close.
Q: What do you think of Mutiny?
A: Mutiny is a great company. I think Bosworth sees the vitality and the energy of it. He doesn't necessarily understand the technology happening in front of him, but he knows it's tangible and very important. When he sees these young kids going at it, it becomes very important to him through them.
Q: What do you think of Bosworth as a boss? Could you work for someone like him?
A: I'd rather work for the Bosworth of Season 2 than the old Bosworth. Season 1 Bosworth was a good boss, but he could be a little bit prickly with people.
Q: After spending another season with him, what would you say is the biggest difference between you and Bosworth?
A: The biggest difference? Well, Bosworth still sleeps with his ex-wife and he should probably stop that. I don't sleep with mine and that's for the best. [Laughs]
Q: What was it like firing up that 1967 Mustang in Episode 203? Did you get to drive it around?
A: Yeah, they let me drive that thing. I said, "Look, I can't do this if I can't drive it." It was fun! It was a good ride.
Q: Last year, you mentioned being really excited for his zipper boots. What were you most excited about this time around?
A: I got a pair of black zipper boots this year, so now the Bosworth wardrobe consists of two pair of zipper boots. I am selfishly worried because if there's ever a time jump in the future, maybe zipper boots would have gone out of fashion by then.
Q: What's your favorite memory from the '80s?
A: I think I was living in a garage in North Hollywood with a comedy-magician from Iowa. That's a good 1985 memory.
Read an interview with Kerry Bishé, who plays Donna Clark.
To stay up-to-date with all the latest Halt and Catch Fire news, sign up for the Halt and Catch Fire Members Only Club.
Read More