Press
Scoot McNairy, Kerry Bishé Talk Season 2; Wash. Post on Donna & Cameron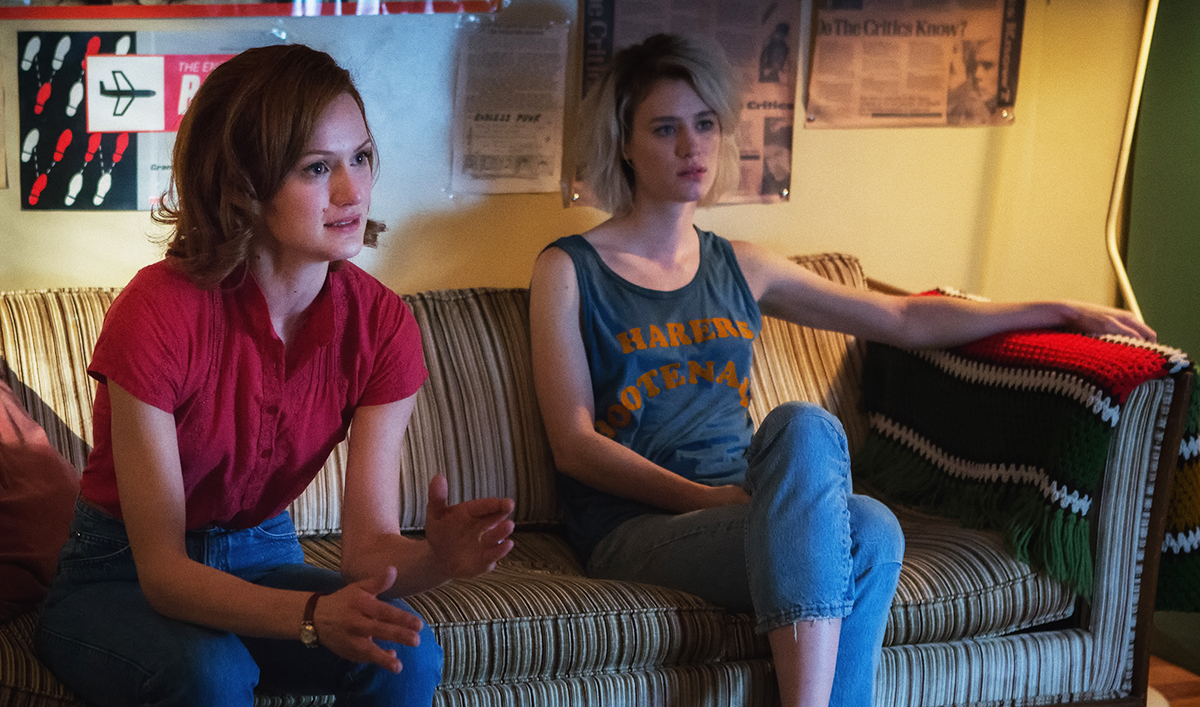 This week, Scoot McNairy and Kerry Bishé discuss Season 2 with Assignment X, while The Washington Post examines Donna and Cameron's friendship. Plus, Indiewire looks at why Halt and Catch Fire is unique. Read on for more:
• Assignment X catches up with Scoot McNairy and Kerry Bishé, who says that she and Mackenzie Davis "have a quality that we share with our characters, in that we think of ourselves as people before we think of ourselves as women, and I think that we're in a situation in 1985 where the circumstances might not let us just behave as people."
• The Washington Post notes that TV is full of great friendships among women, and "the most striking of these friendships is the partnership between tech entrepreneurs Donna Clark (Kerry Bishé) and Cameron Howe (Mackenzie Davis) on AMC's Halt and Catch Fire."
• Indiewire spotlights a blogger who argues that Halt and Catch Fire has "something unique and different to say."
• Uproxx applauds how, "Halt and Catch Fire went and got pretty good" in Season 2.
• South Coast Today chooses Halt and Catch Fire as the Netflix Pick of the Week because the "AMC DNA guarantees strong acting and a distinctive visual style."
• For recaps and reviews of Season 2, Episode 6, "10Broad36," check out A.V. Club, Flickering Myth, The Mary Sue, Mashable and Vulture.
To stay up-to-date with all the latest Halt and Catch Fire news, sign up for the Halt and Catch Fire Members Only Club.
Read More