Q&A
Halt and Catch Fire Q&A – Thomas Golubić (Music Supervisor)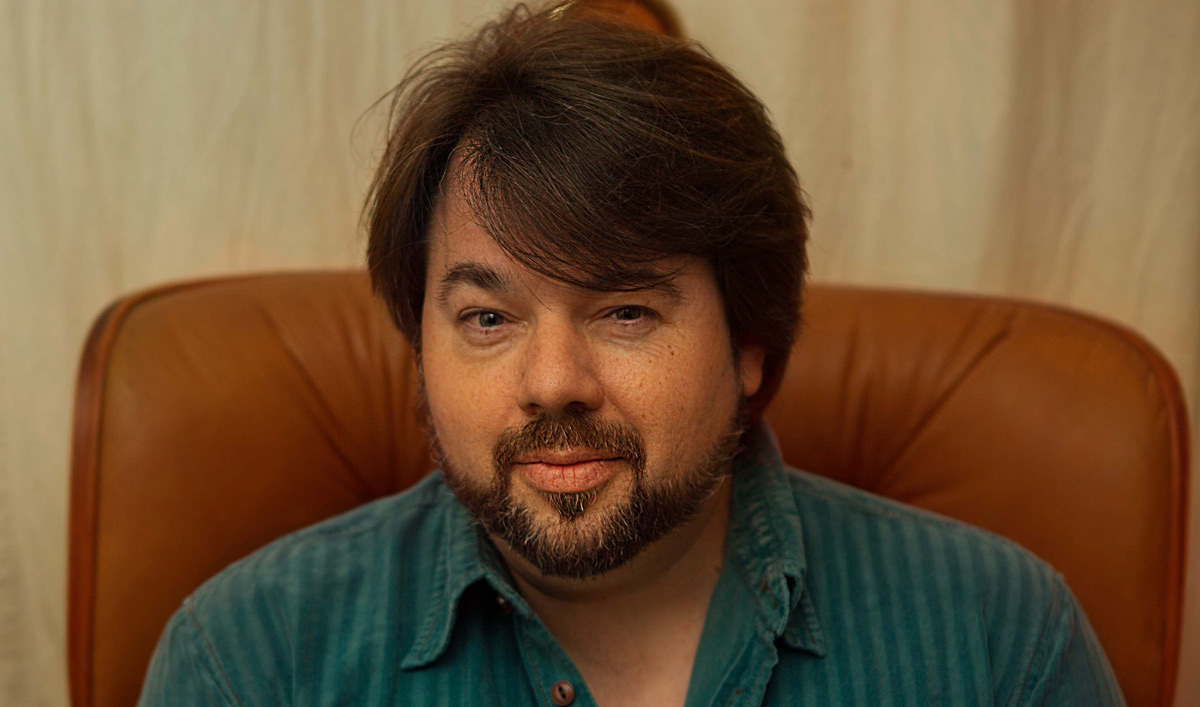 Thomas Golubić, Music Supervisor for AMC's Halt and Catch Fire, talks about his favorite music moments on the show and putting together the MDMA-themed playlist.
Q: What is your process like for finding new music? Do you go to soundtrack a scene with a song in mind, or do you just troll around Spotify waiting for the right sound?
A: We end up looking for music in multiple places and primarily from our own collection of music, which is pretty epic at this point. We get music from individual music artists, managers, publishers, labels – music comes from everywhere for us and we cull that down into what feels appropriate for the show.
Q: How do you and the SuperMusicVision team go about creating Spotify playlists for new characters such as Sara Wheeler? Is it any more challenging to supervise music for a new character as opposed to an established one?
A: Actually, no. They are just difference experiences. With a new character like Sara, we really had to get to know her and the effect she has on Joe. We know about her father and that she's a writer. We took all the information and brainstormed what kind of music would make sense for her. It was interesting to figure out what her sound is and we went for the singer-songwriter feel, but much more female-oriented. It was a little bit off the beaten path with music like Yaz – music with an emotional quality to it, even though she's in the electronic world of the time period.
Q: What are some of your personal favorite music moments on the show?

A: One of my favorite moments is certainly the opening of Season 2, Episode 1 with The Icicle Works' "Birds Fly (Whisper To A Scream)" We get introduced to Mutiny for the first time and all the chaos. To me, that was a great way to start off the season and get the sense that we're now in 1985, a new time. Mutiny, which was just an idea, is now an active company and both Donna and Cameron are in full swing. That's certainly a favorite moment. Another favorite moment is in Season 2, Episode 6. We had a sequence with the band Jungle which opens up the episode with Joe calling Sara and trying to figure out where she is. We used the song "Lucky I Got What I Want." Everyone has had their musical moments.
Q: Which character has had the most significant evolution, in your eyes, and how did you express that through music?
A: I would say Joe. When we were doing the Season 2 Spotify playlists, we were extending the mixes of certain characters and one of the interesting things about continuing a mix for Joe is that at one point, Joe was very cold. He is a calmer person now who is trying to do the right thing, even though we can see him slip into his own ways. For the music, we moved into things like David Bowie – music that is a bit more nuanced, introspective and less aggressive. There was really a transformation in his character and in his Spotify playlist, you can feel him starting in one place and going to another place.
Q: Which character do you think you're most similar to in terms of musical taste?
A: I will be fair – I have a little bit of everybody. [Laughs] I think part of my job is to be able to get into the skin of every character. We would never put in music that we don't like or think is interesting, but it has to really reflect the character first and foremost.
Q: Tell us more about what goes into creating the themed playlists. What was your first thought when approaching the MDMA playlist?
A: With this season, we have certain playlists that are very specific to the episode. So, the MDMA one is all about Joe and Sara going to a club, taking ecstasy and having an incredibly good time. It was sort of like one last hurrah in Dallas. We did a lot of research into what tracks were playing in clubs at that time. That was really the fun part of it. A lot of the music that we would not be able to fit into individual playlists, but were still dynamic and enjoyable, were songs we were able to collect for that mix.
Q: You're also the Music Supervisor for The Walking Dead, Better Call Saul and TURN: Washington Spies. How does working on Halt and Catch Fire compare with working on those series?

A: They are all so different, which is the wonderful thing. For a Music Supervisor, I think one of the great gifts is having radically different projects that you're able to do at different times and switch your brain each time. The Walking Dead, for example, has a very specific aesthetic that we've pursued in the five seasons we've done it, while Better Call Saul was very much an exploratory process. Halt and Catch Fire is different, for me, partially because it comes from my high school time period. I love the fact that I get to go back to music that I loved.
Q: Are you the go-to guy when it comes to putting together mixed tapes for parties or a road trip?
A: Yeah. It's like the person who is really good at making cocktails or the person who is really good at decorating – I'm the dude with the tunes.
Q: Not a bad title to have!
A: [Laughs] Not bad at all.
Click here to check out Halt and Catch Fire playlists, curated by Thomas and his team at SuperMusicVision.
Get all the news and exclusives first. Sign up for Members Only.
Read More