Q&A
Halt and Catch Fire Q&A – Scoot McNairy (Gordon Clark)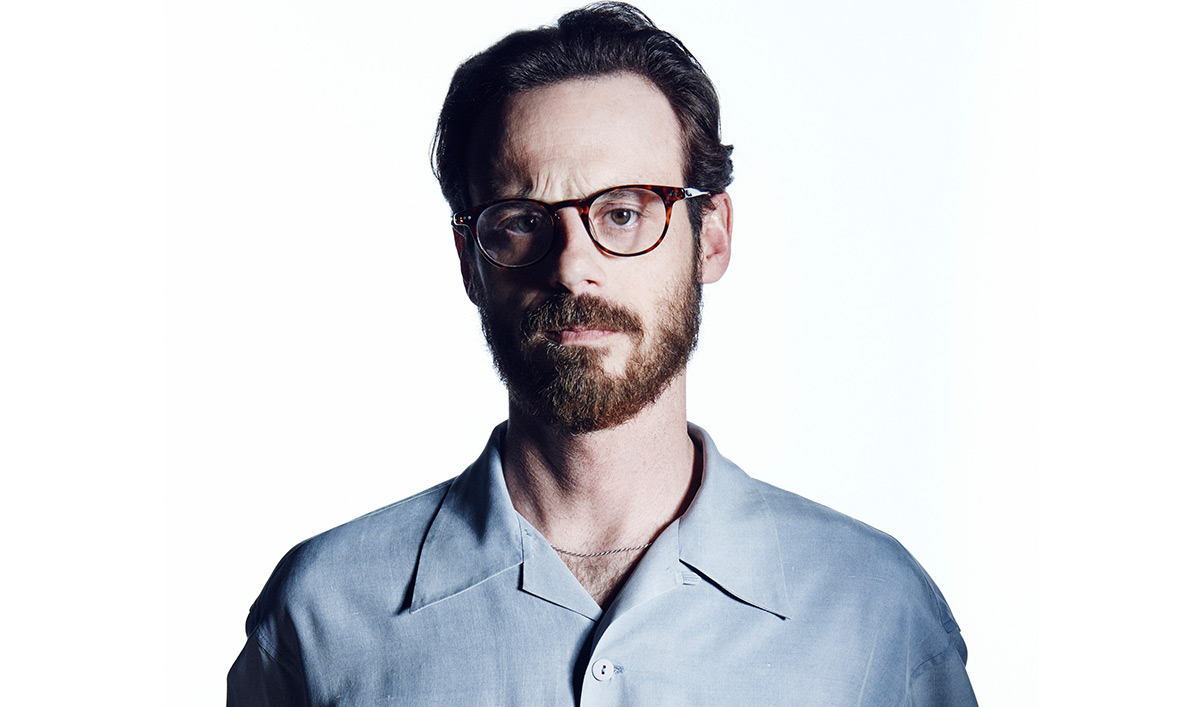 Scoot McNairy, who plays Gordon Clark on AMC's Halt and Catch Fire, talks about how his perception of his character has changed since Season 1 and the dynamic between Donna and Gordon.
Q: Gordon looks like a completely different man when clean-shaven! What was your first thought when he let his beard go?
A: I think Gordon is an evolving character. His beard is a metaphor for what is going on in his life and the way he is making transitions.
Q: Has your perception of your character changed as you got further into filming? How so?
A: I think it's changed a lot. Gordon gets a lot thrown at him this year and unexpected things he has to deal with that inevitably makes him change. He's got time on his hands, a lot of idle time. We experiment a lot with what Gordon would do with time on his hands as well as money, which provides opportunity. He wants to spread his wings, fulfill his endeavors and create something that's going to put him on the map. Gordon is really playing with that this season. This was my first opportunity to play a character, leave him for eight months and then come back to him. It was interesting to step back into his shoes.
Q: Were you concerned about his mental state at any point last season? Where did you think he would end up?

A: I had some ideas, for sure, having worked in the writer's room. We've come to a great place that will elaborate more on what was happening with Gordon last season.
Q: Talk about Gordon and Donna's relationship now. She's spending a lot of time at Mutiny, while Gordon is spending a lot of time at home.
A: Donna's off and she's fulfilling her dreams and is doing what she wants. Gordon is really excited about that and he's able to spend time with the kids, spread his wings at home and take some time off.
Q: Gordon receives over $800,000 as his share of Cardiff in the Season Premiere. If you were him, what would have been the first thing you bought with that check?
A: Nothing!
Q: Good for you!
A: I would have put it in the bank and kept living my life the same way I'm living it now.
Q: This was your first TV series. How does it differ from movie roles? Which is more challenging?
A: It's really tough to arc your character. In a movie, you know the beginning, the middle and the end. You can have a writer or director really cross that arc. On a TV show, they're going to spoon feed you information and you probably don't know when they're going to hit rock bottom. I have to say, though, I've enjoyed the struggle of it.
Q: What were you most looking forward to in terms of revisiting Gordon?
A: I hoped the fans would love the show, be interested in the characters and try to identify with them. For me, what was exciting about coming back was the work. That's what really excites me – researching all this stuff and just doing the work. I love what I do and I love working. So, it's fun to come back and play a character you know a lot more about now.
Read an interview with James Cromwell, who plays Jacob Wheeler.
To stay up-to-date with all the latest Halt and Catch Fire news, sign up for the Halt and Catch Fire Members Only Club.
Save
Read More