Uncategorized
Halt and Catch Fire: The Complete First Season Now Available on DVD and Blu-ray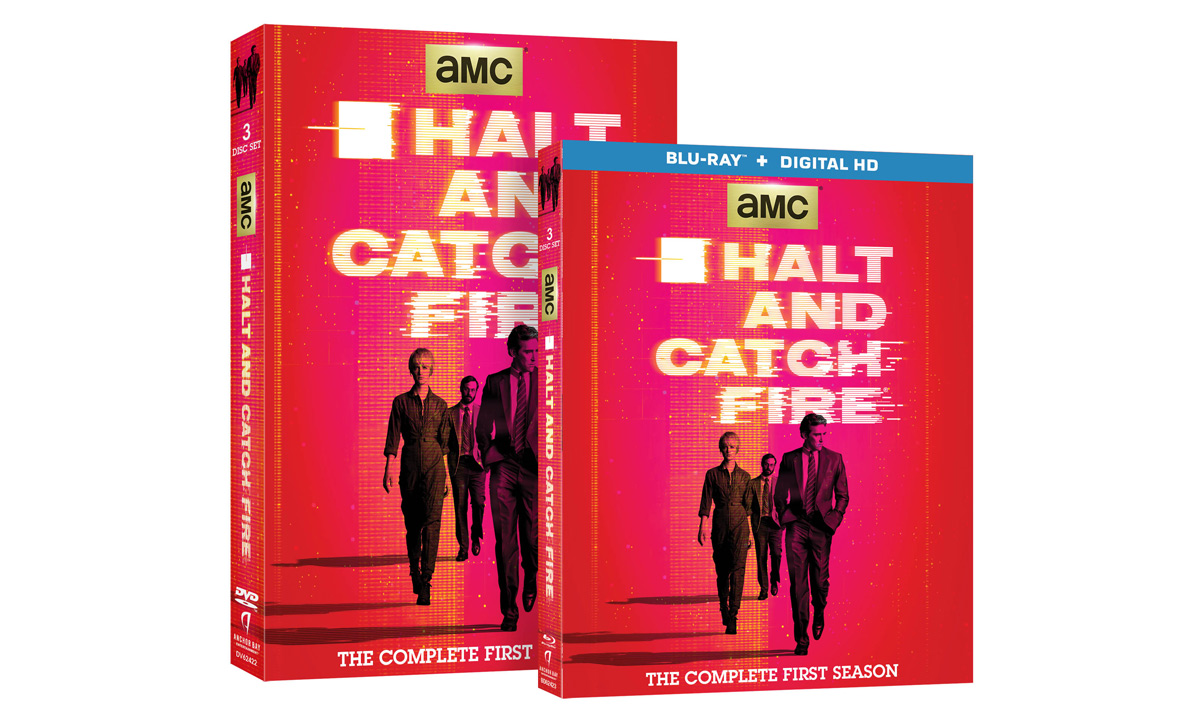 Halt and Catch Fire: The Complete First Season is now available on DVD and on Blu-ray from Anchor Bay Entertainment. The 3-disc set includes all 10 episodes from Season 1, plus bonus featurettes about the making of the series.
Halt and Catch Fire: The Complete First Season is set roughly one year after IBM all but corners the market with the release of its first major product – the IBM PC. In this fictional drama, a former IBM executive, Joe MacMillan (Lee Pace) plans to reverse engineer the flagship product of his former employer and forces his current company, Cardiff Electric, into the personal computer race. MacMillan enlists the help of Gordon Clark (Scoot McNairy), a once great engineer who dreams of creating a revolutionary product while trying to manage his initially unsupportive wife Donna Clark (Kerry Bishé), and Cameron Howe (Mackenzie Davis), a volatile prodigy who puts her future in jeopardy to join MacMillan's rogue PC project.
Halt and Catch Fire thrives on the spirit of innovation and explores what it's like to stand at the forefront of something world-changing and work towards it, no matter the risk.
Bonus features on Halt and Catch Fire: The Complete First Season include:
• Inside Episodes
• Re-Making The 80s
• Rise Of The Digital Cowboys
• Setting The Fire: Research And Technology
The series features a talented cast including Lee Pace (Pushing Daisies, Guardians of the Galaxy), Scoot McNairy (Argo), Mackenzie Davis (Smashed), Kerry Bishé (Argo, Red State) and Toby Huss (Cowboys & Aliens). The series is created by Christopher Cantwell and Christopher C. Rogers and executive produced by showrunner Jonathan Lisco (Southland), Gran Via Productions' Mark Johnson (Breaking Bad, Rectify, Diner, Rain Man) and Melissa Bernstein (Breaking Bad, Rectify).
Season 2 of Halt and Catch Fire airs Sunday, May 31 at 10/9c on AMC.
Read More