Q&A
Halt and Catch Fire Q&A – Lee Pace (Joe MacMillan)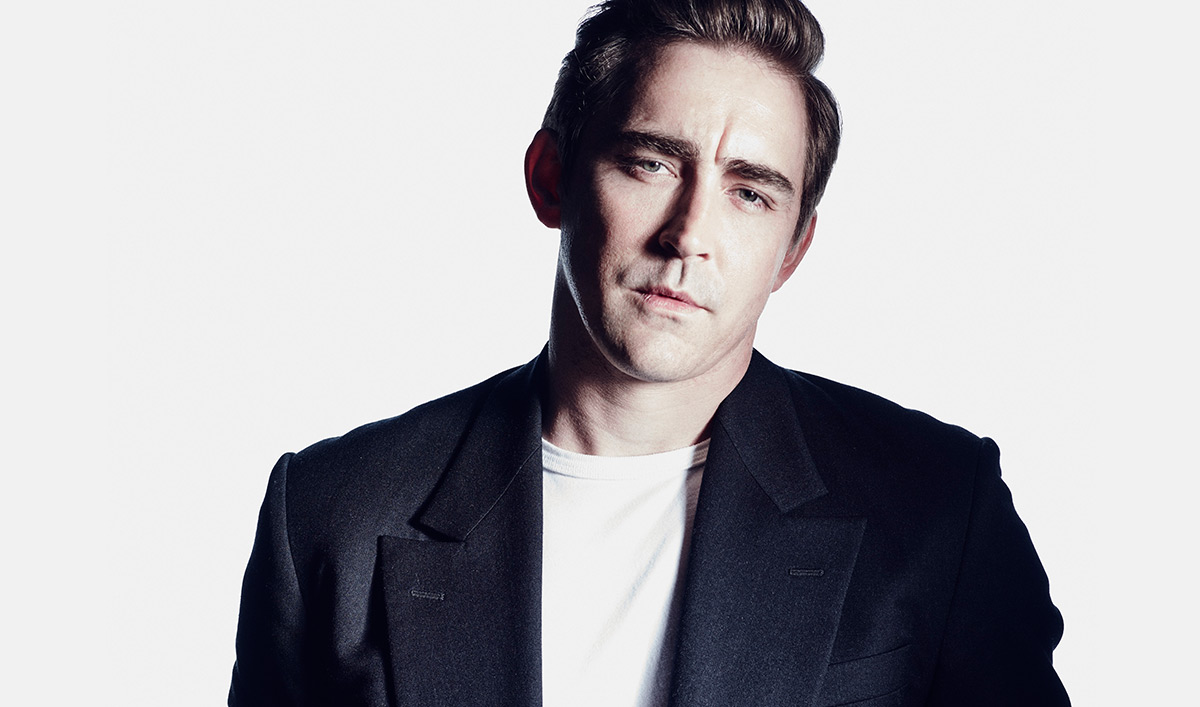 Lee Pace, who plays Joe MacMillan on AMC's Halt and Catch Fire, talks about the vulnerable side of his character and Joe's attempt to start over.
Q: Joe was really been tested throughout Season 1. Have you come to admire him?
A: Yeah. I think Season 1 was a real turning point for Joe when he realized there was actually a different way to approach his goal to be a part of the future and the next wave of technology. It was like a door opening and Season 2 is really about him walking through that door and trying to behave like an authentic and honorable person – a person true to his word. The tests on his character only continue and they get harder.
Q: How has that shaped him for the new season?
A: Fans will see just how hard it is for Joe, because of his past, to approach this cut-throat world of business with integrity. I see how hard that fight has been and how much he's lost. During the break between seasons, it's like he's had a real talk with himself. He's taken himself out of the fire so he can figure out a better way.
Q: What's the biggest difference between the Joe MacMillan we meet on his first day at Cardiff Electric and the current version?
A: I think the biggest difference is he's now got a reputation. In Season 1, no one knew who he was. He could be anything. In a way, he was inventing himself. Now, everyone in his world knows him and knows what he's about. That creates challenges because people don't trust him. The question becomes: is he trying to do things truthfully or is he just trying to get what he wants in a different way? Is he deluding himself in that approach?
Q: We saw a real vulnerable side of Joe as he grew closer to Cameron. Were you hoping it would work out between the two?
A: It's a very complicated relationship and one where they love each other and hate each other. They're irresistibly drawn to one another. He finds Cameron irresistible. He cannot function or look towards the future without some part of him looking towards her. He's crazy about her, but she's also unhealthy to him. She's like heroin to him. She's not good for him. It's his choice to be with Sara now and really figure out how to make a life with her.
Q: What was your first thought when you found out he proposes to his new girlfriend, Sara, in the Season 2 premiere?
A: It's Joe taking a step forward. It feels like jumping off of a cliff because he doesn't know where he's going to land, similar to Season 1 in that he jumps off a cliff trying to build a computer. Now he's trying to build a life with someone. It feels like a real leap to him and he doesn't know how he's going to do it. I think it frightens him, but he needs to make some proactive decisions in his life and getting serious about someone he loves is how he's going about doing it.
Q: Would you say you've found any common ground with your character?
A: I could understand his trying to do the right thing and trying to be thoughtful and considerate about doing something that is agreeable to other people for the betterment of the project. I identify with that test of one's character. In your struggle, you really start to grow and your character deepens. You really start to fight for what it is in life you want to fight for and it's no longer just making a buck. It becomes more about an idea and a principle to live your life by. I think that's what Joe finds in this test on his character this season. I'm inspired by it. Someone who is brave enough to do something like that and really examine themselves and how they can be better – that's a good person. It's difficult to try to be better than you were.
Q: What still remains the biggest difference between you two?
A: I'm kind of a watcher in the world. Joe is a disrupter in the world. I'm more interested in observing.
Q: Last time we spoke, you mentioned seeing Joe as a complicated guy. Is he even more so now, or less? How so?
A: The Joe we saw the first season was complicated in that environment he was in. His complications all came from desire to make himself into someone. Now I think we see a different type of complicated Joe. It's like an onion – layers keep peeling back and different sides of his character are revealed through the different pressures that he's under. He's a mysterious and enigmatic character. I'm still learning things about him.
Click here to listen to a Spotify playlist curated for the Halt and Catch Fire Season 2 Premere.
Save
Read More