Press
Halt Lands on CarterMatt Year-End Best List; Scoot McNairy Chats With The Guardian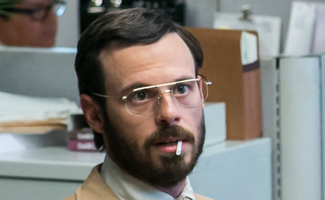 This week, Halt and Catch Fire lands on CarterMatt's year-end best list. Plus, Scoot McNairy chats with The Guardian. Read on for more:
• CarterMatt nominates Halt and Catch Fire as one of the year's best, calling it a "show that was so excellent, AMC basically had no choice but to renew it despite its low ratings."
• The Guardian spends 30 minutes with Scoot McNairy, who likes living in Texas because "I get a lot of inspiration for characters from the people I meet around town – when you go and get your coffee in the morning, when you go to the feed store. Part of me likes living there because of that."
• E! Online is excited that Lee Pace will guest star in a Season 3 episode of FOX's The Mindy Project, noting that "TV's coolest show just got cooler!"
To stay up-to-date with all the latest Halt and Catch Fire news, sign up for the Halt and Catch Fire Members Only Club.
Read More