Press
411 Mania Lists Halt Among Top 10 Dramas; Vulture Praises Halt's Opening Credits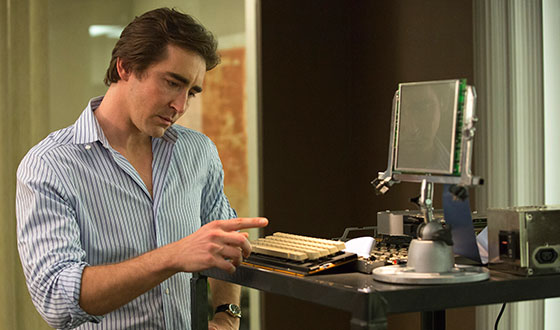 This week, 411 Mania names Halt and Catch Fire one of its top 10 dramas, while Vulture is impressed by the show's opening credits. Plus, the Dallas Observer ranks Halt among the best of Dallas culture this year. Read on for more:
• Halt and Catch Fire is one of 411 Mania's top TV dramas of 2014 because "no show did as good a job catching me off guard with their characters and stories, always taking things in a different (and less obvious) direction but making sure those choices were authentic."
• Vulture puts Halt and Catch Fire on its list of the best TV opening credits this year because "there's a real '80s vibe to titles, but it doesn't seem like the more lugubrious actual intros for '80s dramas."
• The Dallas Observer calls Halt and Catch Fire "pretty darn cool" and considers the show one of the best things about Dallas culture this year.

• A TV.com staff member chooses Halt and Catch Fire as one of the year's top 10 shows.
To stay up-to-date with all the latest Halt and Catch Fire news, sign up for the Halt and Catch Fire Members Only Club.
Read More