Press
Mackenzie Davis Interviewed by CBC's Q; Fansided Touts Halt and Catch Fire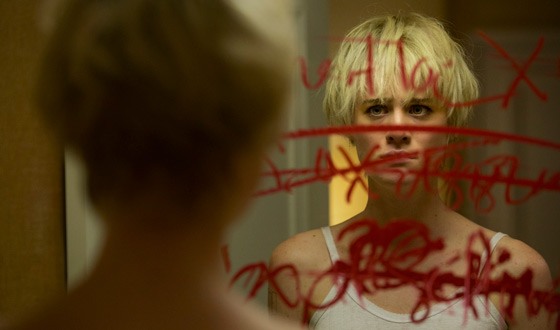 This week, CBC Radio's Q chats with Mackenzie Davis, while Fansided is a fan of Halt and Catch Fire. Plus, Fashion & Style explains how to get Cameron's look. Read on for more:
• Mackenzie Davis chats with CBC Radio's Q, describing Cameron as a character who's "going to work within the system while subverting the system to create something she wants to create."
• Fansided thinks Halt and Catch Fire is "worth your time to seek out."
• Fashion & Style suggests how to achieve Cameron's "casual but feminine tomboy style."
• The Hollywood Reporter interviews the show's composer, Paul Haslinger, formerly of Tangerine Dream.
• The Myrtle Beach (S.C.) Sun News profiles Morgan Hinkleman, an actress from the area who plays one of Gordon and Donna's children on Halt and Catch Fire.
• CarterMatt previews Episode 5, "Adventure," noting that Joe is "not an easy man to make happy." Meanwhile, Bustle has a picture from the episode.
• The List reviews We Gotta Get Out of This Place, starring Mackenzie Davis, and calls the movie "beautifully shot, well acted and suspenseful."
• For recaps and reviews of Season 1, Episode 4, "Close to the Metal," check out The Baltimore Sun, Celeb Dirty Laundry, Inc., Mashable, Movie News Guide, TV After Dark, TV Equals, TV Fanatic, The Verge and The Wall Street Journal.
To stay up-to-date with all the latest Halt and Catch Fire news, sign up for the The AMC Weekly.
Read More