Press
HuffPost Applauds Halt and Catch Fire; Scoot McNairy Talks Playing Gordon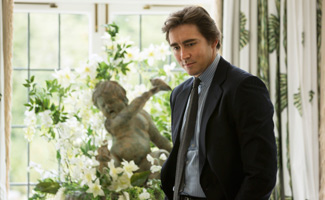 This week, The Huffington Post touts Halt and Catch Fire's writing and acting, while IndieWire chats with the show's technical consultant. Plus, Scoot McNairy discusses his approach to playing Gordon. Read on for more:
• The Huffington Post, taking a closer look at Halt and Catch Fire, wants viewers to "understand how well-written and acted" it is.
• Scoot McNairy tells San Antonio's La Prensa that he "really didn't want Gordon to be a stereotype nerd or a stereotype techy."
• Screen Invasion shares five facts about Mackenzie Davis.
• IndieWire quizzes Halt and Catch Fire's technical consultant, Paul Carroll, who says that part of the show's appeal is the period in which it takes place, calling it "the Wild West for the computer industry."
• The Huffington Post compares Halt and Catch Fire to 1939's Babes in Arms (starring Judy Garland and Mickey Rooney).
• For recaps and reviews of Season 1, Episode 3, "High Plains Hardware," check out Bustle, Celeb Dirty Laundry, Mashable, Rolling Stone, TV After Dark, TV Fanatic, The Verge and The Wall Street Journal.
To stay up-to-date with all the latest Halt and Catch Fire news, sign up for the The AMC Weekly.
Read More