Uncategorized
'80s Playlist for Halt and Catch Fire's John Bosworth Now on Spotify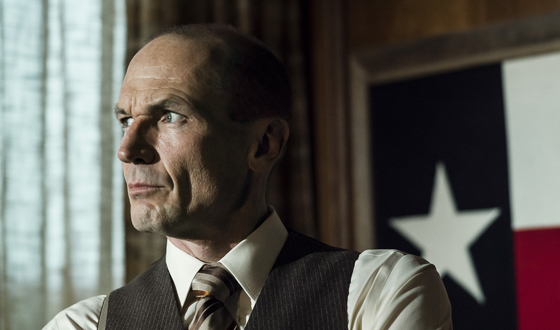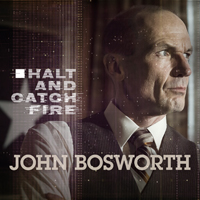 As Senior VP of Cardiff Electric, John Bosworth (Toby Huss) has helped to turn the company into a regional power playing by the book. So when an IBM hotshot hijacks his life's work, it doesn't sit well with the old-school Bosworth, who's as Texas as they come. So it's no surprise that his music taste runs to the country side of the radio dial, including music greats like Merle Haggard, Waylon Jennings, and George Jones. See what else Bosworth would listen to with this exclusive Spotify playlist of '80s music for John Bosworth, courtesy of Halt and Catch Fire's Music Supervisor Thomas Golubić and his team at SuperMusicVision. And be sure to check back each week for a new playlist based on a different Halt and Catch Fire character.
Follow AMC Halt and Catch Fire on Spotify.
Halt and Catch Fire episodes and music are also available on iTunes.
Look after the jump to download songs from John Bosworth's '80s playlist now.
1. Mickey Gilley, "Don't the Girls All Get Prettier At Closing Time"
3. Waylon Jennings, "Lucille (You Won't Do Your Daddy's Will)"
4. Don Williams, "Some Broken Hearts Never Mend"
5. George Strait, "Fool Hearted Memory"
6. George Jones, "Same Ole Me"
7. Merle Haggard and Willie Nelson, "Why Do I Have to Choose"
8. Gene Watson, "Fourteen Carat Mind"
9. John Anderson, "She Just Started Liking Cheatin' Songs"
10. Hank Williams, Jr., "All My Rowdy Friends (Have Settled Down)"
11. Jerry Reed, "She Got the Goldmine (I Got the Shaft)"
12. Conway Twitty, "Red Neckin' Love Makin' Night"
13. T.G. Sheppard, "Only One You"
14. Johnny Lee, "One In a Million"
15. B.J. Thomas, "Whatever Happened to Old Fashioned Love"
16. Reba McEntire, "You're the First Time I've Thought About Leaving"
18. Waylon Jennings and Jessi Colter, "Storms Never Last"
19. Merle Haggard and Willie Nelson, "Pancho and Lefty"
20. Rodney Crowell, "Voila, an American Dream"
Click here to see Spotify playlists for other Halt and Catch Fire characters including Joe MacMillan, Cameron Howe and Gordon Clark.
Read More