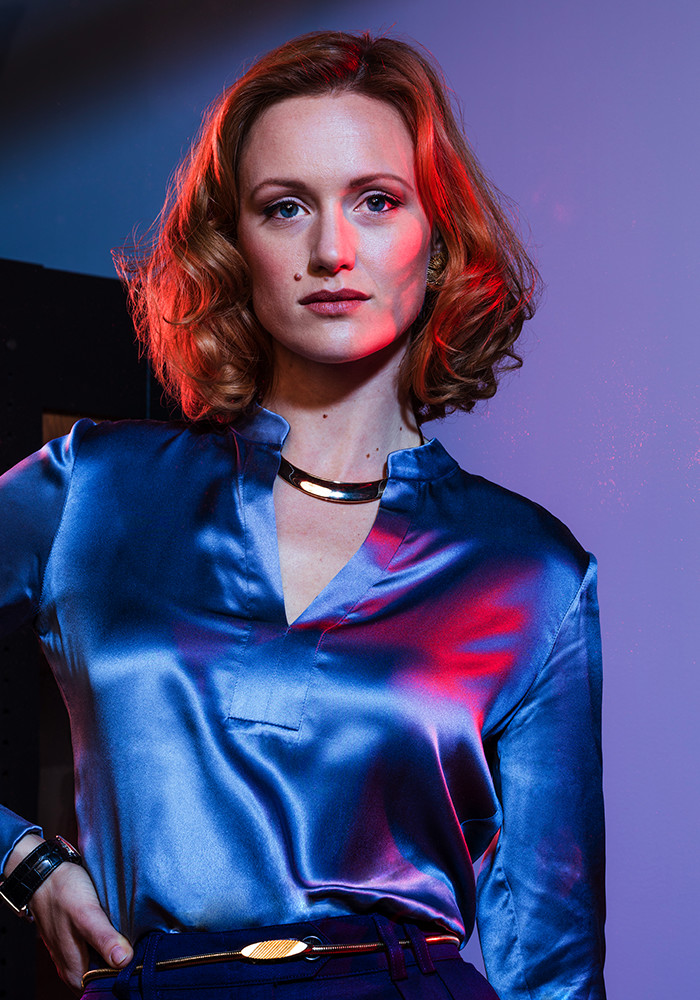 A partner in a top Silicon Valley venture capital firm, Donna Emerson is at the top of her game… until a rival threatens her ascent. Donna embarks on a new play that could make her a name in the Valley, but it puts her squarely in competition with her former partners.

Kerry Bishé currently stars on the AMC series Halt and Catch Fire, which will return for its fourth season. She will next be seen as a recurring character in the third season of the Netflix series Narcos. Most recently, Bishé guest-starred on the hit Showtime series Billions, opposite Damian Lewis. She appeared in the Academy Award-winning film Argo, directed by and starring Ben Affleck, for which she won a Screen Actors Guild Award for Outstanding Performance by a Cast in a Motion Picture.

She has frequently appeared in the films of Ed Burns, including The Fitzgerald Family Christmas, Newlyweds and Nice Guy Johnny. Bishé also starred in Kevin Smith's critically acclaimed independent film Red State and in Sex and the City: The Movie, Grand Piano, Max Rose, Goodbye World, Blue Highway, Meskada, Iceland and Turkey Bowl.

Most recently, Bishé can be seen in the independent film The Ticket, alongside Dan Stevens, Malin Ackerman and Oliver Platt, and in Steven Shainberg's feature film Rupture, opposite Noomi Rapace. Previously, she starred as Lucy Bennett in the ABC hit series Scrubs.

Bishé made her Broadway debut as Clara in the Roundabout Theater's production of Pygmalion and played the title role in the highly publicized one-woman play My Name Is Rachel Corrie, directed by Alan Rickman.

Bishé is a graduate of Northwestern University.