Q&A
Geeking Out Q&A – Jeph Loeb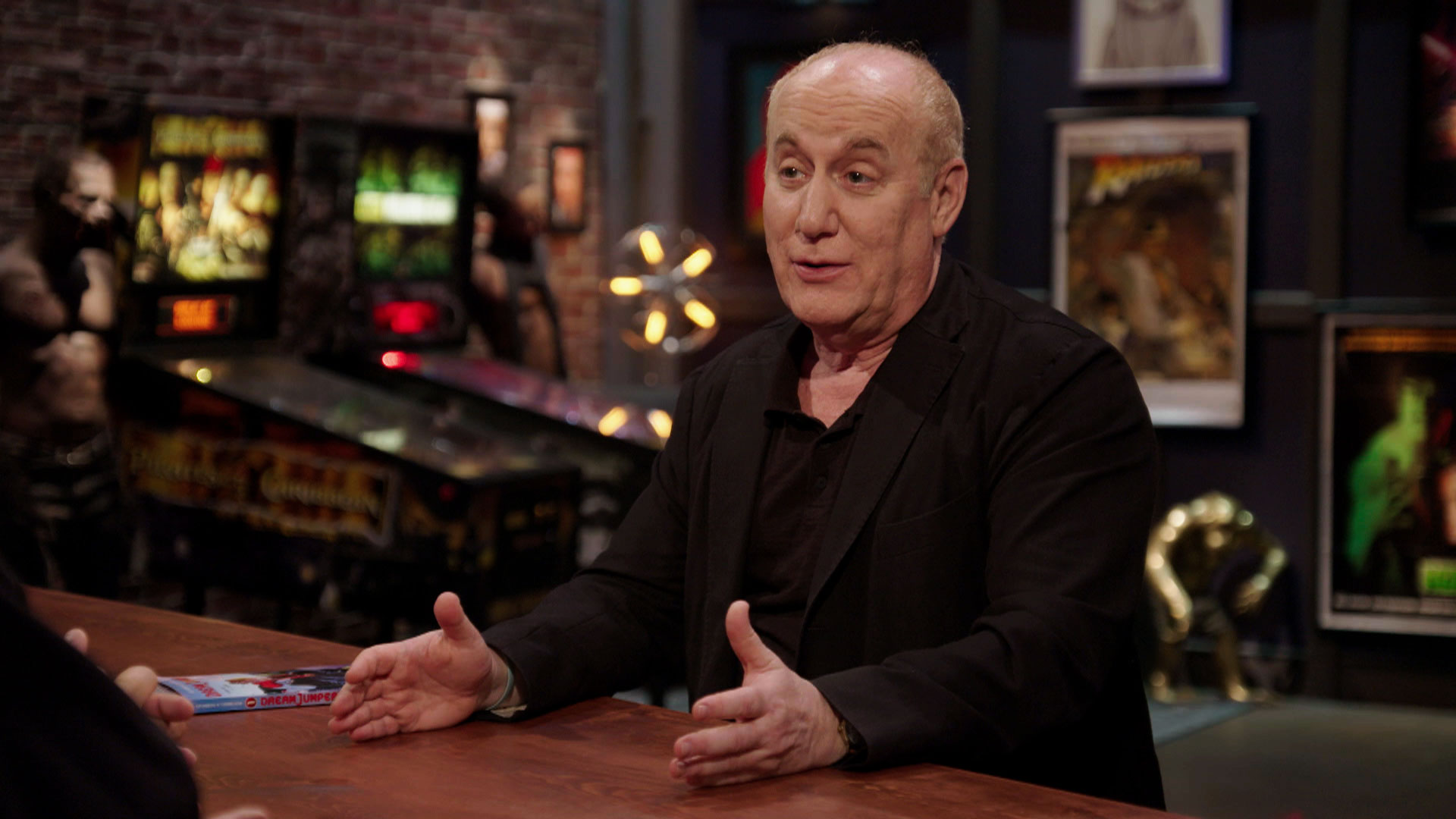 Jeph Loeb, executive vice president of Marvel TV, explains how he chooses which comic book characters to bring to television, why superhero stories are so prevalent in the culture, and whether Daredevil could ever team up with Jay and Silent Bob.
Q: What was it like being on Geeking Out? How did you feel about the guys pressing you for spoilers?
A: They're friends, so it was a little bit like seeing two guys that I would just as soon have dinner with as go on the show with. That part's awesome. They did try to squeeze spoilers out, but in many ways it was a love fest. They're big Marvel fans, I'm a big Greg Grunberg and Kevin Smith fan, so it was great.
Q: There's such a plethora of rich characters and storylines to choose from among the Marvel comics. As head of Marvel TV, do you have a set of criteria for what fits the TV medium best?
A: Believe it or not, every Marvel character is someone's favorite character. There's a fan out there who absolutely believes that their character should have their own television show. We talk about stories. That's really where it begins. Any character that we look at, we want to know, "OK, how many stories can we tell with this character?" So, it's a combination of trying to find a story that can last, hopefully years and then, secondly, is it something that's producible?
We found a very comfortable niche for ourselves right now in doing what we refer to as the "street level" heroes. Marvel's Agents of S.H.I.E.L.D. is probably the biggest show that we do and has a flying car and a flying plane and a lot of tech, but what it comes down to is it's really a show about family. That's what we have to do. We have to find the heart of the show before anything goes on. There's a lot of Marvel characters, but not every single one of them is going to translate that well to a long story. Maybe they're better suited as a cartoon or maybe they're better suited as a feature film, and those are the conversations that go into picking the characters that we want to have.
Q: When you were writing comics, you worked with an artist to ensure your vision is what appeared on the page. Did that help you build a skill set of collaboration with the multiple moving parts of a TV show?
A: It all goes together. I started working as a movie writer and a movie producer… all the way back to Teen Wolf and Commando. All of those experiences, plus working both at DC and at Marvel — each of those things are bricks in the wall. You start to build who you are, not just as a person, but as somebody that's an executive producer on a television show. In terms of [collaboration], the place we start is, "Who's the best person to tell the story and how can we best make that happen?" I really do see everybody at Marvel Television as storytellers. They might have different titles, but whether they're actors or they're showrunners or they're somebody that answers the phone, all of them are storytellers. They have a particular way of telling a story. A good idea is a good idea. How you execute it is the next step, and, so far, we've been very lucky to be able to tell stories that folks seem to like.
Q: You were part of the early genesis of the "modern superhero show," having worked on both Smallville and Heroes. Why do you think superheroes dominate so much of our media today?
A: I don't know why in a general sense. I only know what we talk about at Marvel. We don't really approach the shows as "superhero shows." I remember when I first started talking about Daredevil, we said it's a crime drama first and a superhero show second. Nobody knew what we were talking about until they watched the show and they went, "Oh, yeah, it actually is a crime drama." For us at Marvel, we always start with the hero. It's more important who Matt Murdock is, who Phil Coulson is, who Jessica Jones is, who Luke Cage is, than it is what they can do. The audience has someone to connect with, and if it happens to also have something that the show's about – whether that's human nature or greed or racism or feminism or something that is a little bit bigger than just two guys that are going to fight each other — then good on us. We want people to watch our shows as great adventures and enjoy them and enjoy the characters.
Q: You said on the show you love the Universal monsters. What was it about them that made such an impact? 
A: I think it was a combination of what Marvel does well, which is that in many cases, they started out as men or women and something happened to them that they didn't ask for. The Wolfman is a perfect example. Lawrence Talbot got bitten by a wolf and now his whole life is turned upside down. How he deals with that responsibility is something that you immediately can identify with. And then on the other side of it is they're just so cool. You can show those pictures to anybody of any age and they'll go, "That's the Wolfman and that's the Creature from the Black Lagoon and that's Frankenstein and that's Dracula." Everything else that's been tried in that world just hasn't resonated the way those original stories did that came from the 1930s and 1940s. I even dig them when they were hanging out with Abbott and Costello. And no, I'm not old enough to have seen them in a movie theater. [Laughs]
Q: In the vein of those Abbot and Costello mash-ups, are you going to take up Kevin's offer to have Daredevil work with Jay and Silent Bob?
A: [Laughs] I don't know. We always have a little comedy. It's the Marvel secret sauce. I think it's what helps Marvel resonate with the audience, that, yes, we're in the joke too. Whether or not we could ever get to a place where an actual comedy happening? One could argue that Guardians of the Galaxy was a comedy. Certainly, I don't think I've ever seen where the hero and the villain have a faceoff and it turns into a dance off. What I like about the Marvel characters is that they lend themselves to both worlds.
Q: What are you most excited for Marvel fans to see on their TVs soon?
A: I'm super excited that Ghost Rider is going to appear for the first time on Agents of S.H.I.E.L.D., and then at the end of September I'm super excited that Luke Cage is launching. Starting early next year, Legion is going to appear… followed by Iron Fist. I'm looking forward to Defenders obviously. We've been waiting a long time for these characters to get together and the calamity that will then ensure. And we just announced two brand new things that are in the hopper. We just recently announced that we're going to be doing Cloak and Dagger and we announced that Josh Schwartz and Stephanie Savage who created Chuck, and The O.C., and Gossip Girl, are going to be doing Runaways. So we've got a lot of great stuff. So, I'm a little busy. [Laughs] I'm just having the best time telling stories and working with some of the most talented people I could imagine.
Read an interview with Geeking Out host, Greg Grunberg, here.
Geeking Out airs Sundays at Midnight/11c.
Read More