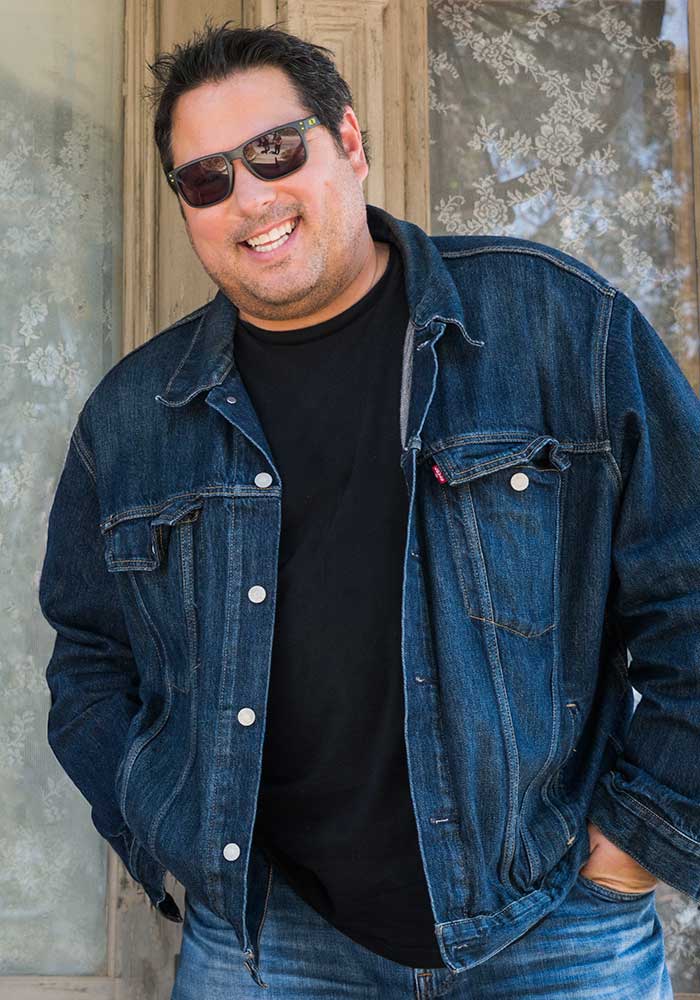 Greg Grunberg
Actor, writer, and producer Greg Grunberg is best known for his acting role as Matt Parkman in the award-winning TV series Heroes, and he recently reprised that role in the NBC series Heroes Reborn. He is also known for the role of Pilot Seth Norris on Lost, Agent Weiss on Alias, and Sean Blumberg on Felicity. Grunberg was seen most recently in Star Wars: The Force Awakens, directed by J.J. Abrams. He will be seen next in Paramount Picture's Star Trek Beyond in theaters Summer 2016.

Grunberg has recurred on the hit Showtime series Masters of Sex and on the CBS drama Criminal Minds and new hit comedy Life in Pieces. In 2013 Grunberg also starred in the cult SyFy feature Mega Spider which airs on Netflix.

Grunberg starred, co-wrote, and produced his first feature Group Sex, running in heavy rotation on Showtime, Starz and Netflix.

An active embracer of new media from the beginning, Grunberg has been voted one of the most interesting actors to follow on Twitter and currently boasts over 1.4 million followers. In addition to his work in entertainment, Grunberg is the mastermind behind Yowza!!, the mobile coupon solutions startup which was voted one of top 100 startups in LA. Yowza!! has been downloaded by millions and was recently sold to publicly-traded mobile giant Spindle.

Grunberg started the celebrity rock band, Band From TV (BandFromTV.org), with fellow actors Hugh Laurie, James Denton, Bob Guiney, Jesse Spencer, Adrian Pasdar and Scott Grimes. Band From TV has performed on American Idol and The Tonight Show. Grunberg's portion of the band's fundraising benefits TalkAboutIt.org, the website he started to raise awareness and funds for people with epilepsy, as his eldest son has the condition. Grunberg is the official spokesperson for TalkAboutIt.org.

Grunberg, along with long-time collaborator Brad Savage, currently run the production company Bandwagon Media (Bandwagon-Media.com), working in all forms of media, ranging from digital production to reality television.

Grunberg lives outside of Los Angeles with his wife Elizabeth and their three sons.