Unscripted
Game of Arms Q&A – Don Underwood (Kansas City Rolling Thunder)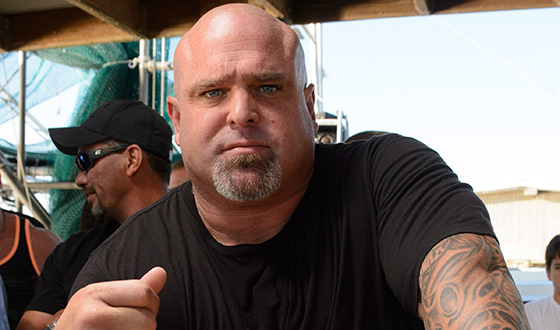 While most arm wrestlers are intense, few growl, snort, and scream with the same energy as Don Underwood, Kansas City's mammoth super-heavyweight. Check out Underwood's thoughts on "Hulking out" before the season finale of Game of Arms, airing tomorrow at 10/9c on AMC.
Q: How would you assess your overall performance this season?
A: I think I was pretty well spot on this year, minus losing to Travis Bagent. The guys on my team got in my head a little bit for that one and pulled me back. I didn't get as excited and focused as I normally do, and that's worked for me in the past.
Q: So you're saying getting that amped up works to your advantage?
A: Getting pissed off is the only way I like to do it. I focus on bad things, like someone hurting my family or taking something from my kids, and what I'd do about it. The adrenaline fills my body and I win. Dramatically.
Q: You spoke about being bullied as a kid. How did that happen? It's hard to imagine you as anything other than aggressive.
A: It was really just a lack of confidence. I was a little chubby. Tough or not, the other kids scared me, and they knew it. I moved to a larger city, fit in more, and then moved back, this time with confidence. The kids tried to do the same thing, I [stood up for myself], and that was it.
Q: You spent some time as a pro wrestler, right?
A: Seven years. I always wanted to wrestle. I have some great memories of the road, meeting some heroes and getting to work with them – Mick Foley, the Bushwhackers. But if people knew how painful it was, they'd stop wishing. You're bruised head to toe.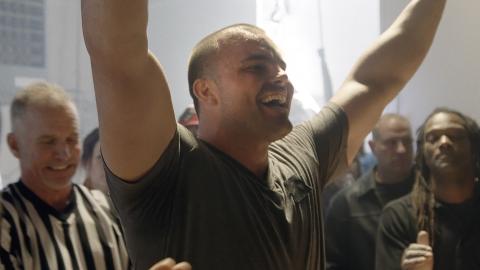 Q: Now you help run an arm wrestling school. What does that curriculum look like?
A: One of our graduates is [series regular] Bill Logsdon. We try to make it simple and take it one step at a time without confusing anyone. I ask everyone if they have a passion for arm wrestling. Do they think about it every day? If I get, "Ehhh, kinda," then I don't want them to waste their time.
Q: You expect the same loyalty that you have to the sport.
A: I gave up job after job and relationship after relationship. You travel a lot, and if a girlfriend couldn't go, I'd go anyway. Eventually, it becomes, "Well, if I can't go, I need to think about something else." Well, get to thinking, because this is the way it is. This sport is in my DNA.
Click here to vote for your favorite Game of Arms wrestler in a virtual tournament.
Read More