Unscripted
Game of Arms Q&A – Bart Wood (Erie Wrecking Crew)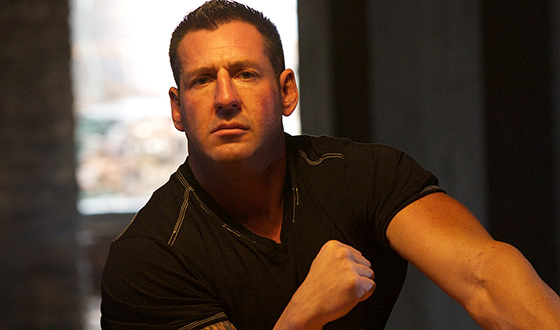 After serving time in federal prison, Bart Wood got his life back together and became a standout competitor. Watch his Erie Wrecking Crew meet the Kansas City Rolling Thunder on tonight's episode of Game of Arms.
Q: There are a lot of legends on the show, including Cobra Rhodes and Allen Fisher. Was there anyone you looked up to when you started wrestling?
A: Growing up in Erie, it was John Heynoski Sr. [John Heynoski Jr. is a Wrecking Crew teammate.] He was the toughest guy around. I tried to model myself after him. He actually became my teacher. And of course, we wound up having to pull each other years later.
Q: It's not often you have to compete against your coach. Were you psyched out?
A: It was very hard. He knew every trick I had, and I knew every angle he had. It was a hard match to referee because we were trying to anticipate what the other was doing in the grip. I snuck one win over on him, but he came back to beat me twice in the finals. He was a living legend in our area. [Having a well-known name] can absolutely psych people out. When people go up against Cobra or Travis Bagent, they're intimidated by the name alone.
Q: You're a father of five. Would you want to see any of your kids get into the sport?
A: Every one of them has competed. The youngest is asking me to find him a kids' tourney to enter. It's hard to tell them not to do it because they've grown up with arm wrestlers coming to the house to train. I just tell them I don't want their arms to hurt like mine do.
Q: You've had your share of injuries, right?
A: I've experienced a full pectoral tear on my left side that had to be surgically reattached and a partial tear on my right pec. I have early signs of bursitis in both elbows. You can get nervous after something like that. It sticks in the back of your mind when you start competing again.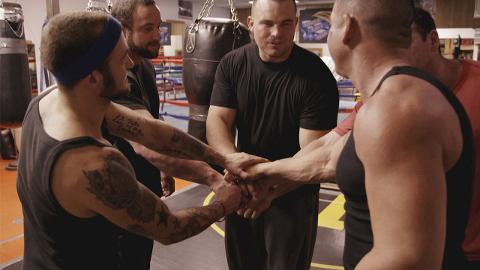 Q: 12 years ago, you did 18 months in prison for an indictment on drug charges. That has to shift your perspective on life.
A: It was devastating. You take on a whole new appreciation for the smallest things. I loved teaching, whether it was physical fitness or arm wrestling, and now I'm not able to. You go from being a pillar in the community to being humiliated. I went from hero to zero in seconds. I think I paid my debt to society, but it's hard to find employers. I've made it far in job interviews, but then the red flags go up.
Q: Could you train in prison?
A: They frowned on arm wrestling because it could end in a fight, but I got much, much stronger. You can just nap and rest as much as you want. I wasn't taking any supplements and I got so strong it was ridiculous. It taught me how important rest is for training.
Q: What did John Heynoski Sr. think of your situation?
A: It took a little bit of time for him to see that all I wanted to do after getting out was work hard and be a father.
Q: What's the first thing you did when you got out?
A: The first thing I did? Pick up my nine-month-old son.
Click here to watch more Game of Arms video.
Read More