Unscripted
Game of Arms Q&A – Ethan Prochnik (Executive Producer)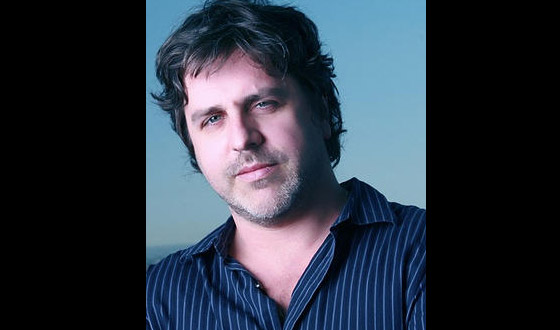 Emmy award-winning producer Ethan Prochnik (Deadliest Catch) discusses what led Undertow Films to the underground sport of arm wrestling for Game of Arms, a new original series premiering Tue., Feb. 25 10/9c on AMC.
Q: How did the subculture of arm wrestling capture your attention?
A: When we started meeting the team members, it was the first time we saw characters who compared to the skippers on Deadliest Catch. There's an old-school American gunslinger quality they both shared. These guys saw themselves as Olympians and couldn't understand why no one cared about their sport.
Q: What did you see in the sport that makes it a compelling setting for a reality series?
A: They're not hungry for media attention. They're waiting for everyone to catch up. That's what made them interesting, that they were these epic warrior athletes who weren't surprised by the interest. They carry themselves like champion boxers.
Q: For better or worse, Over the Top is probably arm wrestling's greatest exposure to date. Are you feeling pressure to right past wrongs?
A: There's a certain generation of guys between 25 and 35 where that movie had some impact. For them, they'll see it through that lens. For everyone else, it's a clean slate. We felt it would be quirky, but seeing the violence of it made us realize this is no joke. It's a lot closer to Raging Bull than Over the Top.
Q: What surprised you most when you got immersed in this world?
A: Arm wrestling definitely has more of a presence abroad. There was a story we heard early on, where a wrestler who lives in San Diego said he just got a call from one of his opponents in a Russian arm wrestling federation. The guy called to say the president sends his regards. And you think, "Oh, the president of the tournament." The guy said, "No, no. Vladimir Putin, he's a huge admirer of yours." That's how much the sport has taken off elsewhere.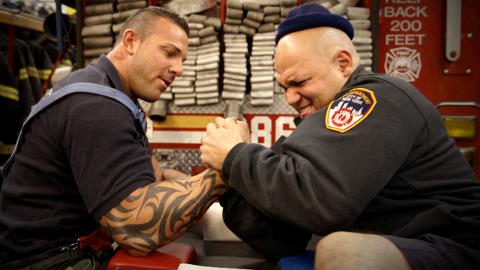 Q: Is there a sense of camaraderie, or is it mostly tension?
A: There's a lot of regional loyalty, but there's also a feeling of, they're all arm wrestlers. If a guy doesn't have a place to stay and he's coming in for a match, someone might put him in his kid's room. They all feel part of this secret club.
Click here to view sneak peek photos from the series premiere of AMC's new original series Game of Arms.
Read More