Unscripted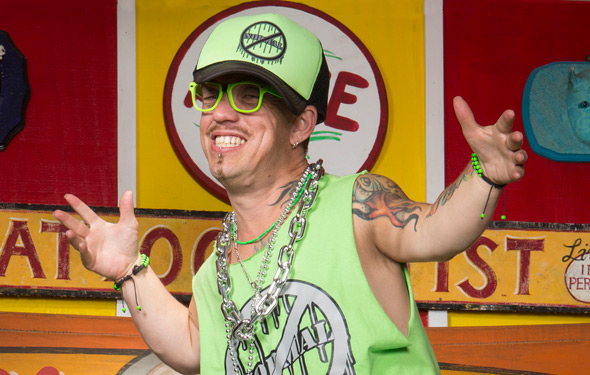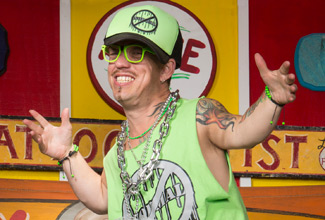 Freakshow's hypeman, Wee Matt, discusses how he got started with Todd Ray's Freakshow, what stunts he would like to attempt, and his plans for fatherhood.
Q: What sort of performing were you doing before the Freakshow?
A: I was working in the clubs [in Vegas]. And then I started doing "Tiny Kiss" as mini Gene Simmons. Eventually I started breakdancing and was an MC hype man.
Q: How did you get involved with Todd Ray and the Freakshow?
A: I met Todd at the Roosevelt Hotel and he contacted me through Facebook. Then he saw my wife [Ali] and she joined and I started working with them part-time. I was working at Beacher's Madhouse and the Freakshow at the same time for a while, but then I quit that, switched my MC style, and brought it over to the Freakshow.
Q: How did you meet Ali?

A: We met at the Roosevelt [Hotel] on Halloween night in 2011. She was Alice in Wonderland and I was a stepping stilt. And I was like "Yeah, what's up, girl?" We just hit it off right there. Then we started dating and here we are today.
Q: This season you and Ali consider starting a family. How was it to discuss the possibility of having kids on the show?
A: It was cool talking about it. We were talking about [having a family] a bit before the TV stuff happened. I think people are pretty curious, particularly with Ali being small, whether or not she can carry a baby. A lot of Ali's girlfriends would like to carry a baby for us. The doctor said that if she carried a baby she'd be on bed rest for six months. And after her [hip surgery], she doesn't want to go through all of that.
Q: Would you want to have big family?
A: I just want two kids. A boy and a girl.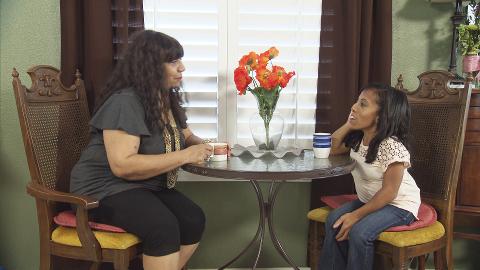 Q: How was it babysitting little Lela in Episode 211?
A: Yeah, that was so fun. Lela's so cute. I realized there's a lot of work involved with taking care of a kid. But it was fun.
Q: This season Ali performed a fire breathing stunt under the tutelage of Red Stuart. Are there any stunts you would like to attempt in the Freakshow?
A: Oh, yeah, dude. I've been telling Todd that I want to get a ramp and I want to launch off a skateboard through a 12-foot stilt walker. I also want to launch through a ring of fire.
Q: You maintain a positive outlook no matter what life throws your way. Have you always been that way?
A: I like to do things to the extreme in life. I've always been a go-getter.  I played football, baseball, basketball and even [went to] the state championship for wrestling. I was always able to do the things that I wanted to do and be extreme and outgoing. Some of my parent's friends weren't sure if I could do those things and I proved them all wrong. My parents were right behind me saying, "If anyone can do it, he can do it."
Q: What does the future hold for you?
A: I'm hoping to keep working hard, make more money and start a family. I want a big ol' house with a waterfall and a pool. And also to do more stunts for the Freakshow.
Click here to read an interview with Morgue.
Check out back-to-back, new episodes of Freakshow Tuesdays at Midnight/11c.
Read More