Unscripted
Freakshow Q&A – Danielle Ray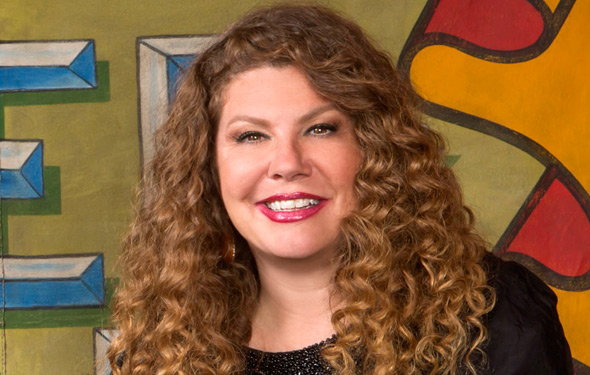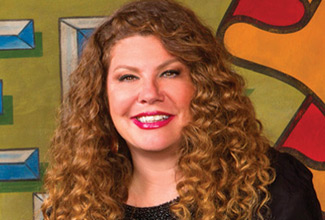 Freakshow Mama, Danielle Ray talks about becoming an "empty nester" and her husband Todd's plans to expand the Freakshow outside of Venice Beach.
Q: You mentioned feelings of "empty nesting" this season. What are your thoughts on Asia and Phoenix growing up and starting their own lives?

A: Obviously, I know that Phoenix and Asia are getting older and I want them to do their own thing. But at first, it made me so sad, only because I feel like my whole existence is about them. When Asia told me she was getting her own apartment, it took me by surprise. I was like "No, I don't want my baby to leave!" But having the extended Freakshow family there helps. Asia, Ali, and I will go out to lunch, go to the movies. Over time, I realized that now it's getting back to me and Todd, which is good for us. We can do more things that we want to do as a couple.
Q: What's on that list of things you want to do with Todd now that the kids are getting older?
A: [Laughs] Well, there are some things that I've wanted to do or didn't have the time to do. I want to be adventurous and travel. When he goes and looks for [exotic] animals and stuff, I want to go with him. I want to be able to go out or go away for a night and not have any responsibilities.

Q: In the "Breaking World Records" episode, you had a dinner party for the neighbors. Is it hard to do everyday things and make friends while also living in the Freakshow spotlight?
A: Yes and no, because when I do things… like, say, Jessa and I are going to the mall, I don't even think of her having a beard unless somebody else notices. To me, that's just my life. At first I was like, "Yeah, no problem, we can invite the neighbors over." But as I started cleaning the house and putting [Todd's oddities] away, I started saying, "Oh my gosh, maybe people will think we're weird. Maybe we are different." Going through that whole experience was great because I started panicking and worrying that the neighbors were going to think we are strange, but then I realized that this is who we are. If they think it's strange, then they have a problem. I'm proud of my family.
Q: This season, Todd tries to expand the Freakshow beyond Venice Beach. Could you see the Freakshow moving to more traditional venues like theaters or parks?
A: I can see the Freakshow doing anything. There are no limits to what our family can do. But every time Todd tells me he wants to expand or do something bigger, it's like a smack in the face like, "Oh, Lord, here we go again!"
Q: Do you remember what your reaction was the first time he told you he wanted to start a Freakshow?
A: Oh yeah. I'm always the one that throws reality into stuff; I'm the one that worries. But Todd just goes with his soul. I can't tell you how much I admire him for that.
Q: Before opening the Freakshow, did you have another profession?
A: I was a stay-at-home mom. I would volunteer at [the kids'] school until they reached middle school and then I was embarrassing to them. Then, I started doing real estate just for the fun of it. I love the feeling of seeing people buy their first house. I stopped once we opened up the Freakshow.
Q: Your children have very unique names. Why did you pick Phoenix and Asia?
A: Well, I want to say I'm really creative, but Todd picked them. When Todd came up with the name Asia, I just thought it was so beautiful. My family is very traditional Italian and were picking names like Gabriella and Seraphina. They didn't understand why we would call her Asia and they would call her "Asialina." With Phoenix, Todd told me about the phoenix bird and how it rises from the ashes. I thought it was really cool, but I wasn't sure. At the end of my pregnancy, I got sick and spent almost a month in the hospital. While I was in the hospital, I said to God, if my son comes out healthy, he will be my phoenix bird. So it was meant to be.
Q: What was the craziest thing that happened this season?
A: One of the highlights of the season for me was when Jessa, the Bearded Lady went skinny-dipping. I thought she was "The Bearded Mermaid." I did struggle a little when Asia [and I] went through some hard times with her growing up and changing. But I feel like over the season I went from being sad to understanding that she's becoming her own woman.
Click here to read an interview with Phoenix.
Read More